Hey Curlies!
Dry hair is a big issue for us curly girls. Many women find themselves moisturizing their hair without locking it in with a sealant.
In order for hair to receive proper treatment using a moisturizer, there is a two step process that every natural should know, how to moisturize and seal.
First begin with either dry or damp hair. I usually do this process every day and very thoroughly on wash days. Start off with your favorite leave in conditioner  or your favorite cream moisturizer. Rub about a quarter size amount into your hands and apply to hair.
Next, for either wet or dry hair, apply an oil to your hair to coat the creamy moisturizer. This seals in the moisture to keep hair feeling refreshed.
You repeat this process depending on how often your hair becomes dry. I repeat this process almost daily simply because the cold weather is kicking in! Hope this is helpful.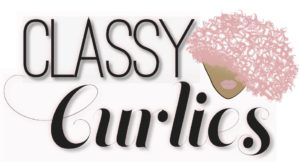 Sign up for the ClassyCurlies Mailing List