Hey Curlies,
I was debating on whether I would cover this topic because it seems that everyone is. If you haven't heard by word of mouth, or read on Twitter, Sunday night at the Oscars Viola Davis looked fabulous!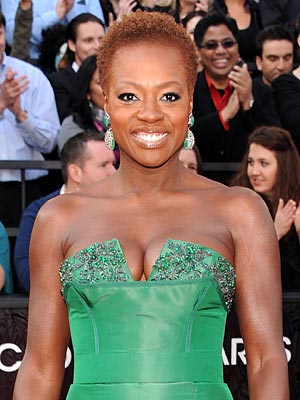 stylenews.peoplestylewatch.com
Instead of wearing her normal wig, for the first time she has decided to flaunt her natural curls. If you don't know already, Mrs.Davis was nominated for best actress in the movie, The Help.
@Classycurlies