Hey Curlies,
I actually found this shampoo on a product swap table  when I attended National Natural Hair Meetup Day. I saw that it said the word "Biotin" so I knew that it was good stuff.
What it claims to do:
Invigorate the scalp and strengthen the hair shaft
What it contains:
Deionized Water, Biotin, Hydrolyzed Keratin, Peppermint Oil, Hydrolyzed Elastin, Niacin, Folic Acid, Panthenol (Provitamin B5), Organic Aloe Vera Gel, Organic Essential Oil, Jojoba Oil, Inositol, Barley Extract, Sodium Myreth Sulfate, Cocamidopropyl Betaine (Coconut Oil), Octyl Dimethyl Paba, Styrene/Acrylates Copolymer, Citric Acid, Potassium Sorbate, Sodium Benzoate, Botanical Fragrance.


Uses:
Used to cleanse the scalp and hair
My Review:
I took this shampoo with me on my trip to the Bahamas because I wanted to try something new. I do like that this product contains no artificial colors and sulfates. It also is PH balanced as well as paraben free. On the front of the bottle, it also says that it has natural and organic ingredients.
When massaging this product into your scalp, you can definitely smell the peppermint which seems to provide a tingling sensation. I noticed that it only takes a small amount of cleanse your hair. I shampooed only once and it was enough. I will say be careful of getting this product anywhere else but your hair, it dripped in my eye and  it was almost all over for me haha.
It left my hair feeling very soft and clean. I also did not experience that "dry,brittle feeling" after the final rinse, just soft, clean hair. Overall I give this product a 5 out of 5 for providing a clean scalp without the use of harsh chemicals.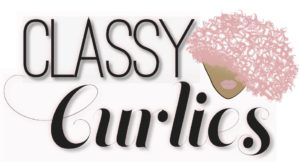 Sign up for the ClassyCurlies Mailing List