Hey Curlies,
I always hear a lot of people say natural hair is a lot of work or too expensive. Between all the styling trial and error and the purchasing of products, is it really worth it?
Of course it is worth it. Natural hair is only more work if you make it more work. You could go with simple styles and inexpensive products and still have great hair.
Here are a handful of natural hair brands you can find for less than $8 at local drugstores that work wonders for curly hair.
Inexpensive natural hair products
TRESemme Naturals
Aussie Moist
Herbal Essence Hello Hydration shampoo and conditioner
African Black Soap
Aloe vera gel
Curls™ Goddess Curl Gel – 8oz
Shea Moisture Coconut & Hibiscus Curl Enhancing Smoothie
EDEN BodyWorks Coconut Shea Styling Elixir
While there are tons more inexpensive hair products, you'll want to be hesitant of those that seem too good to be true. I'm a huge advocate for using products with as many healthy and natural ingredients or not. This is one of the reasons I really encourage you to learn how to read a product label.
Here are a few ways to try new natural hair products without breaking the bank.
What are some of your favorite inexpensive natural hair products?
SIGN UP for the ClassyCurlies' mailing list to unlock your free 8-page ebook on healthy hair rinses.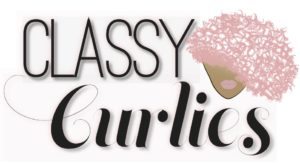 Sign up for the ClassyCurlies Mailing List