Hey Curlies,
This week I wanted to open up to you not only about my natural hair journey, but my path to self-confidence in accepting my skin tone.
Around this time of year, everyone is getting chocolates, flowers and engagement rings. While those things are nice, they sort of overshadow the importance of self love.
Since there are so many issues surrounding colorism within the black community, I thought it would be helpful to share how I've grown to love my dark skin tone.
Tune into this week's episode of Curly Conversations in the player above. 
ALSO: Don't forget to get your tickets to these events mentioned in this week's show
Tix for 31 Day Healthy Hair Challenge: bit.ly/2Eeoe3j
Tix for Upgrade YOU (Indianapolis): bit.ly/upgradeyouevent
Tix for DIY Shampoo + Conditioner class (Indianapolis): bit.ly/2E3WugN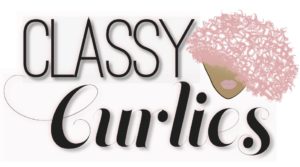 Sign up for the ClassyCurlies Mailing List