Hey Curlies,
It's been a crazy busy last couple of weeks, and I want to catch you all up on my life.
A few weeks ago, I was invited to Cleveland to accept the 2018 Pathfinders Business Award from the school board of my former high school in Maple Heights, Ohio.
In January, I learned one of my former teachers (who follows ClassyCurlies) nominated me for the award and a few weeks later, I found out I won.
Here are some photos from the event:
It was such a great honor to go back to my former high school and speak to more than 500 students about what it takes to be successful and build your own from the ground up. It brought back so many memories.
Two pieces of advice I gave the students (and will pass on to you):
Allow others to lay a foundation for you. If someone is genuinely trying to assist you in your journey, accept that blessing!
Don't let anyone tell you that you can't do something. This includes family, "friends" and anyone else who may come into your life.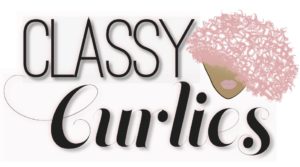 Sign up for the ClassyCurlies Mailing List