Hey Curlies,
Sign up for our July 30 Day Healthy Hair Challenge is open. If you aren't familiar with our natural hair challenge, it is something you're going to love.
Over 350 women have completed this challenge and have loved it.
How does the challenge work?
You sign up and for the next 30 days – starting July 1 – you'll unlock one healthy hair tip or style to try. Pop-up giveaways will also be part of the challenge. In the past, we've given away a Q-Redew hair steamer, a Hot Head deep conditioning cap, and products from Honey Baby Naturals, Wonder Curl, Bask & Bloom Essentials, Txture Pro, Shea Moisture and more.
How can I sign up?
Here are the next enrollment dates to look out for:
June 1, 2018: June challenge begins and enrollment for July 2018 challenge opens — you can sign up here.
July 1, 2018: July challenge begins and enrollment for August 2018 challenge opens
August 1, 2018: August challenge begins

NOTE: This challenge is only meant to be taken once.
Need a little convincing? Here's what people are saying about our 30 Day Healthy Hair Challenge.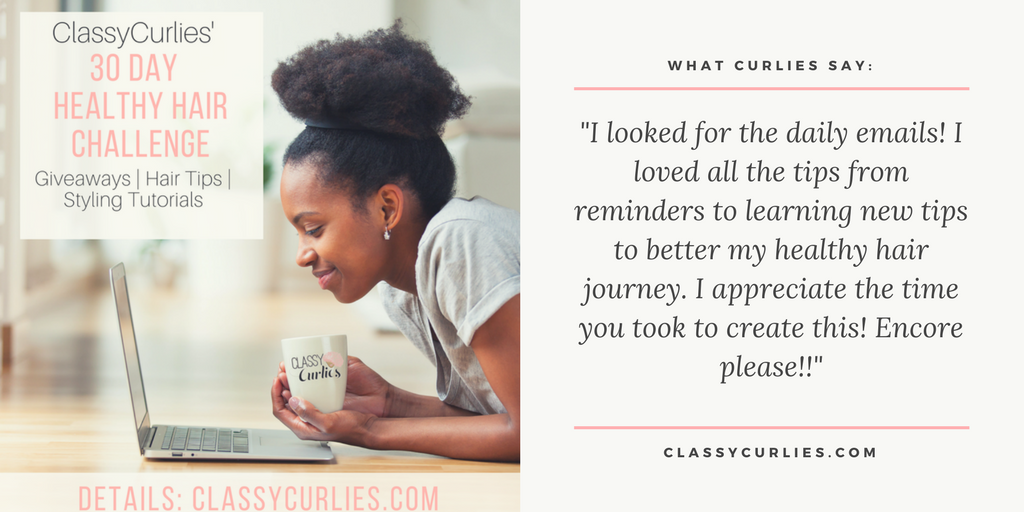 Ready to join the challenge? You can sign up here until June 30.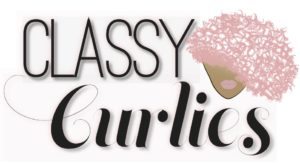 Sign up for the ClassyCurlies Mailing List