Hey Curlies,
I love reflecting on simple, great moments in time. I often find myself doing this when I put my phone down, disconnect and really soak up my surroundings to practice more mindfulness.
One thing I recently realized was about this time last year, I launched DIY With ClassyCurlies, the brand's online DIY school. In the school, you're able to enroll in courses and challenges that provide instructions on how to create your own healthy hair products from scratch.
I realized the demand for online courses was rising along with women wanted to become more educated on the ingredients in their beauty products.
In the online school, you're able to:
Sign up for our 30 Day Healthy Hair Challenge (that only opens twice per year!)
And more coming soon!
Launching this school was a big project of mine, and I feel a sincere sense of accomplishment about making it come to life.
I remember coming up with the idea for the first course (DIY Shampoo + Conditioner) and putting myself under an intense deadline to finish filming and editing all of the videos along with designing the ebook.
I had a great amount of help from one of my videographer friends (Hey, Mandy!) who did a lot of the filming and editing for me – but it was a serious deadline that I held myself to.
Lesson: If you want to start something, I mean anything, write it down, give yourself due dates and just go for it.
Since I decided to go for it, DIY With ClassyCurlies has over 200 women enrolled completing both paid and online courses. The numbers continue to grow each day.
Learn more about our online DIY school and enroll in a class.
SIGN UP for the ClassyCurlies' mailing list to unlock your free 8-page ebook on healthy hair rinses.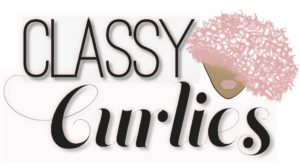 Sign up for the ClassyCurlies Mailing List