Hey Curlies,
Back in November, I hinted that I've been working on a secret project for a while. It's something I'm super excited about and will hopefully be ready to share the details soon.
As I mentioned in an episode of Curly Conversations, the design for this secret project is complete and it's adorable!
Currently and for the next few weeks, my living room will be filled with boxes as I get things in place.
Starting in February I'll also start leaving hints on the ClassyCurlies Facebook page, so make sure you like it!
Who will be the first to know about my secret project? Our email subscribers. Make sure you sign up below to be one of first to know when it drops!
See the second set of clues HERE.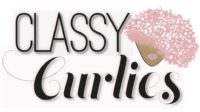 Sign up for the ClassyCurlies Mailing List