Hey, Curlies!
When it comes to healthy hair, I'm a huge advocate for taking time to deep condition your hair. I truly believe it makes a huge difference and have seen my hair thrive by keeping a consistent routine.
A lot of ladies ask me if using heat will make a difference in the outcome when deep conditioning. The short answer is yes. Of course you'll still get good results without it, but you'll get even better results with steam.
Warm steam helps open up the cuticle, which will then help the hair absorb the conditioner even better.
To use heat, I incorporate the Q-Redew handheld hair steamer. You can see my past experiences with this hair steamer here.
Check out the video tutorial in the video player to see how it's done.
In the meantime, here is more information on deep conditioning:
SIGN UP for the ClassyCurlies' mailing list to unlock your free 8-page ebook on healthy hair rinses.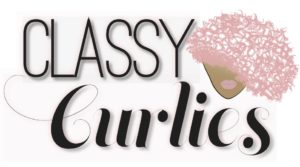 Sign up for the ClassyCurlies Mailing List