I have always been active. Swim lessons. Gymnastics. Field Hockey. Softball. Dance lessons (Ballet, Jazz, Tap, Modern, African). Cheerleading. Twerking in the club. Yoga. And in the midst of all of this activity is my hair. Thick, coarse, kinky in some places, and curly in others. My hair, its style, and when it gets done was then, and is now always ruled by my activity.
As a child on the Southside of Chicago my mother would do my hair every morning before she headed off to work. I, like most Black girls of the late 80s and early 90s, wore a variation of geometrically placed ponytails, denoted by their parts, brought together by a ball, and held in place by a barrette. Be it two pigtails, one in the front — hanging to the side— and two in the back (my favorite), or two in the front and one in the back (my least favorite), my mother combed, brushed, and greased my hair into submission with such regularity I never had the time to develop a penchant for tender-headedness. Even my "kitchen" was braided into obedience into a neat cornrow across the nape of the neck, with its tail end held together by beads and foil.
In the summertime beads and french braids were a staple. My hair click-clacked against my shoulders as I double-dutched, and my way ran up and down the block until the streetlights came on, with all the zest and zeal of Venus and Serena, in their beads and braids, when they first took the tennis spotlight.
But something changed. I got older. Television and magazines were my windows into the world and Black culture at large. Laura Winslow had straight hair and a roller bang. I wanted straight hair and a roller bang. Permanently straight hair and a roller bang. At seven years old I traded my press-and-curl— done Saturday night for church Sunday morning, and that never made it past Monday recess — for a perm. My first relaxer.
In my aunt's kitchen I let the chemicals burn through my virgin hair and scalp until it was straight forever. Or so I thought. Ballet, tap, and jazz tested the truth of Just For Me and thus began my battle with my hair, and my lifestyle.
Between the ages of nine and fifteen I would go back and forth between a press and a relaxer. It wasn't until 2002, the summer after my sophomore year in high school that I committed to going natural for an extended period of time.
At the time, I worked my first job at Gallery 37 in Chicago; a city program that paid students to take classes in the arts. I was paid to take ballet, flamenco, and salsa classes, and perform at city festivals. Sweating from my head in class everyday, I let my hair do whatever it wanted, and refused to get a touchup. My mother, godmother, brother, even fellow classmates would always ask, "When are you getting your hair done?" My answer was always a swift, "I'm not." I didn't see the point of "getting my hair done" if I was just going to mess it up, on purpose, a day later. Eventually, my unruly hair forced my mother to give me an ultimatum, "get it braided, or get it done." I opted for the braids and thus my journey began.
Every two weeks for the next year, I trekked to my Godmother's cousin's house for her to braid my transitioning hair into whatever style I could come up with. In the time of Alicia Keys'"Fallin'" my hair was done, in style, and didn't interfere with my activities. That is until I wanted to see what my hair looked like; natural, without braids.
At some point during my junior year of high school I took my braids down without making a follow-up appointment. I wanted to see my hair. I washed it, dried it, and looked in the mirror, and knew I looked like "Who did it, and why?" I had almost a year's worth of new growth, and straight ends all living together in an un-cohesive unit. I wrapped a turtle-neck on my head into a turban, and went to school the next day, where I begged my sociology teacher not to make me take off my wrap because my hair wasn't done. She acquiesced, but reminded me that she would not be so kind the next day. Scared and under pressure I caved and let my mother relax my hair in the kitchen that night. My first run at being "natural" was over, but I was not done experimenting.
The second time I went natural was in college. I learned quickly that Florida humidity and relaxers do not go together, but I made it work thanks to micros and kinky twists. That summer. I was done. I was still dancing daily and was over my hair. I got my hair twisted to ride out the summer, but back on campus I had a choice to make after I took down my extensions. Relax it, or cut it off. I chose the latter.
A drive to Super Cuts and $13 later and my shoulder length hair was gone. I had never felt so free. I washed my hair every day for a week just because I could. I had big chopped and I didn't even know the moment had a name. I now rocked my TWA (teeny weeny afro) everywhere with large hoops and never worried about how dancing — whether in class, the club, or a house party — would affect my tresses.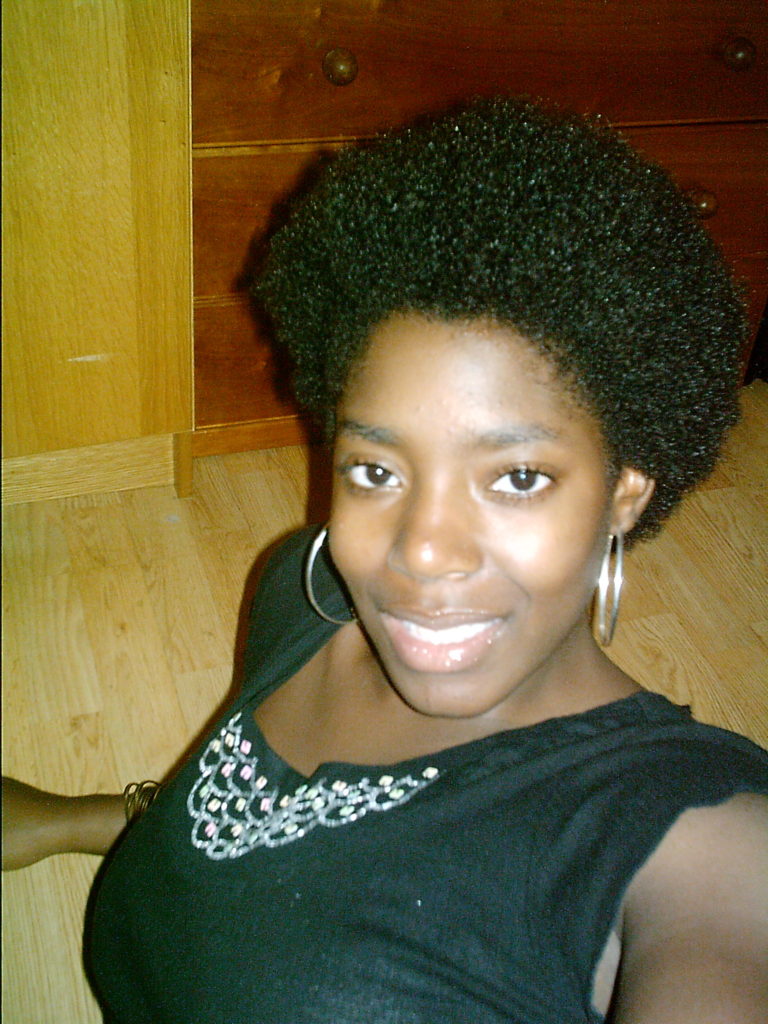 For the rest of my collegiate career, I proudly wore an afro. Conditioner and my pick were my best friends. When my grandmother called my hair "a nappy 'fro" I shrugged my shoulders. My mother would look at me and shake her head, and I smiled because I knew nothing better than wash and pick hair. But like Jazmine Sullivan sang, forever don't last, and neither did my fro.
It started with a texturizer my mother gave me to "soften my curls" in December 2007. However, as graduation day drew near, the chorus of voices calling for me to conform increased as I prepared to enter the industry of broadcast television. I eventually capitulated to the pressure and relaxed my hair after three years of being natural in May 2008. Out of school, preparing for interviews, and wanting to land a job as either a reporter or producer I thought looking the part would work in my favor. It's not lost on me now that I got my first job from a phone interview, and my new bosses never saw what I looked like until the day before I started work.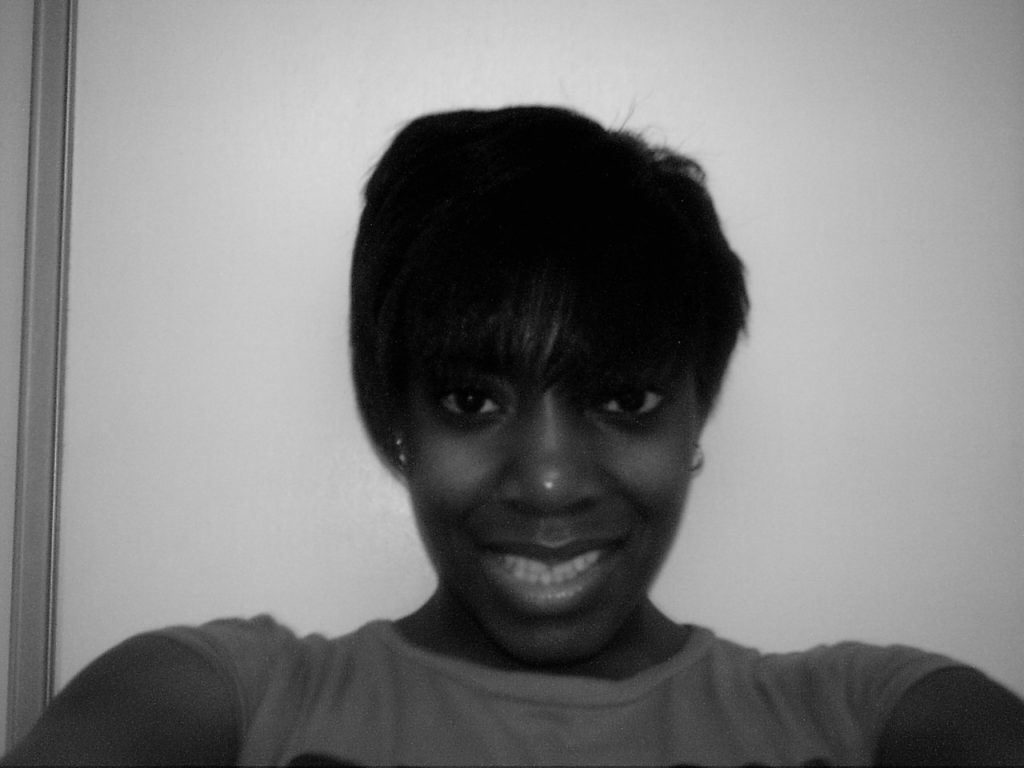 Still, I played the game. I kept the relaxer going. Every six to eight weeks I was in the chair for a touch up. I got bored, cut my hair, and kept it straight, until December 2011 when I got the worst relaxer of my life.
Because of the density of my hair, Black stylists, usually relax it in two sections. The front, and then the back, or vice versa. Not this day. My usual stylist was gone, a white stylist insisted she could do it, and foolish me agreed to let her play in my hair. By the end of the appointment my hair was straight and looked normal, but my scalp was raw. Over the next few days, blisters formed, puss ran down my scalp and stained the neck of my clothing. Only time and oil healed my head. I knew then that my time with relaxers were coming to an end. I got one more, two weeks before my wedding day in 2012 — from my normal stylist — and that was it.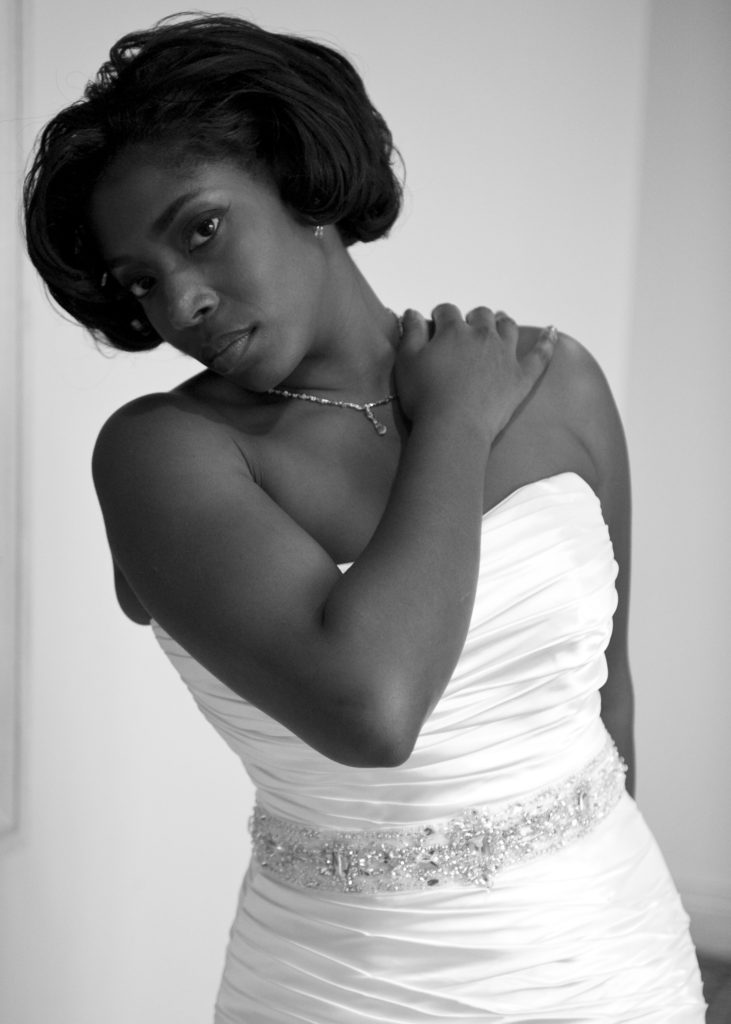 Thus began my third natural hair journey. I didn't braid my way out of my straight hair like I did in high school, and I didn't big chop my way into natural like I did in college. This time, I transitioned slow. I maintained straight hair for a year, getting it pressed every two weeks until my stylist went on maternity leave and forced me to learn how to do my own hair.
By this time, YouTube was a thing and vloggers like Naptural85, Mo Knows Hair, My Natural Sistas, and more taught me what products to try/buy, in what order to use them, and how to actually care for my natural hair.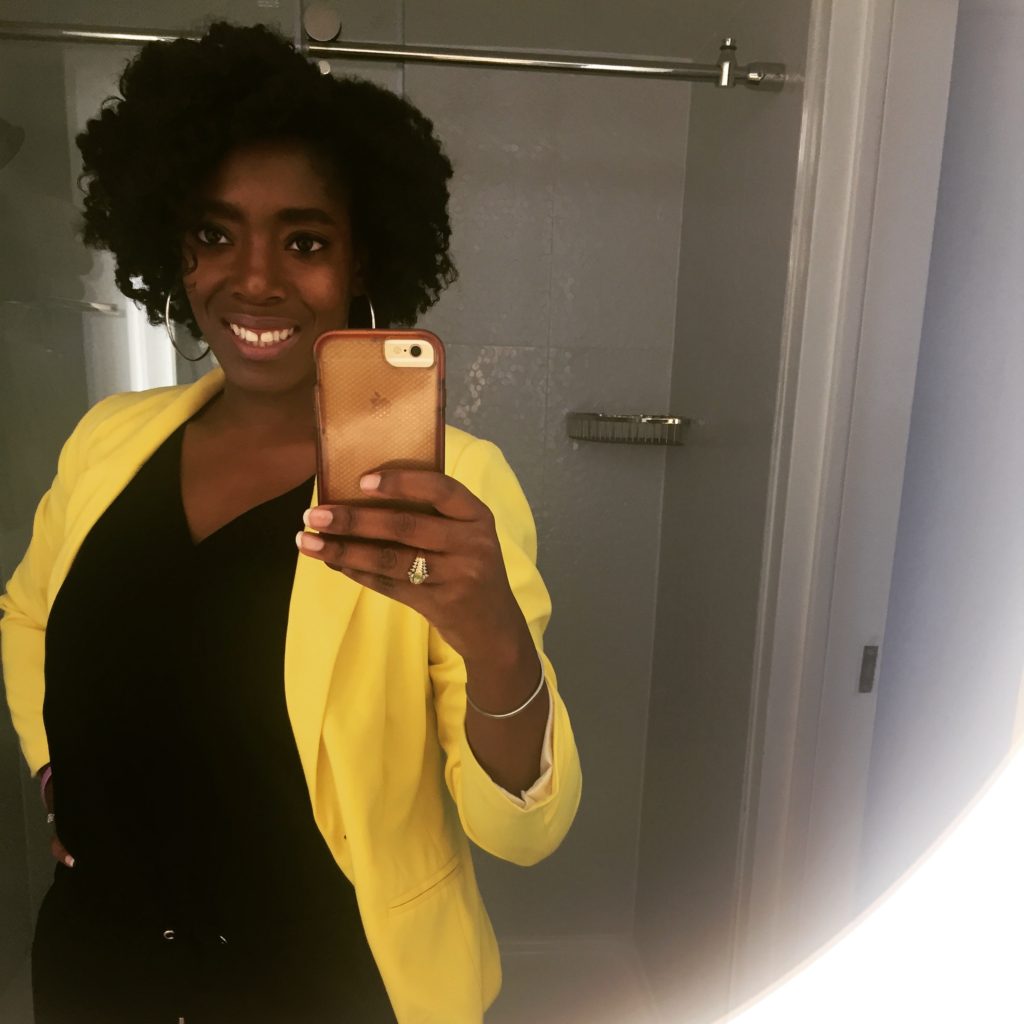 Eight years later my natural hair journey is my natural hair life. I am not as active now at 33 as I was at 13, but my hair and my lifestyle are still working to co-exist with one another. When I am tapped for a big event, my first reaction is excitement, and my first thought is, "What am I going to do with my hair?"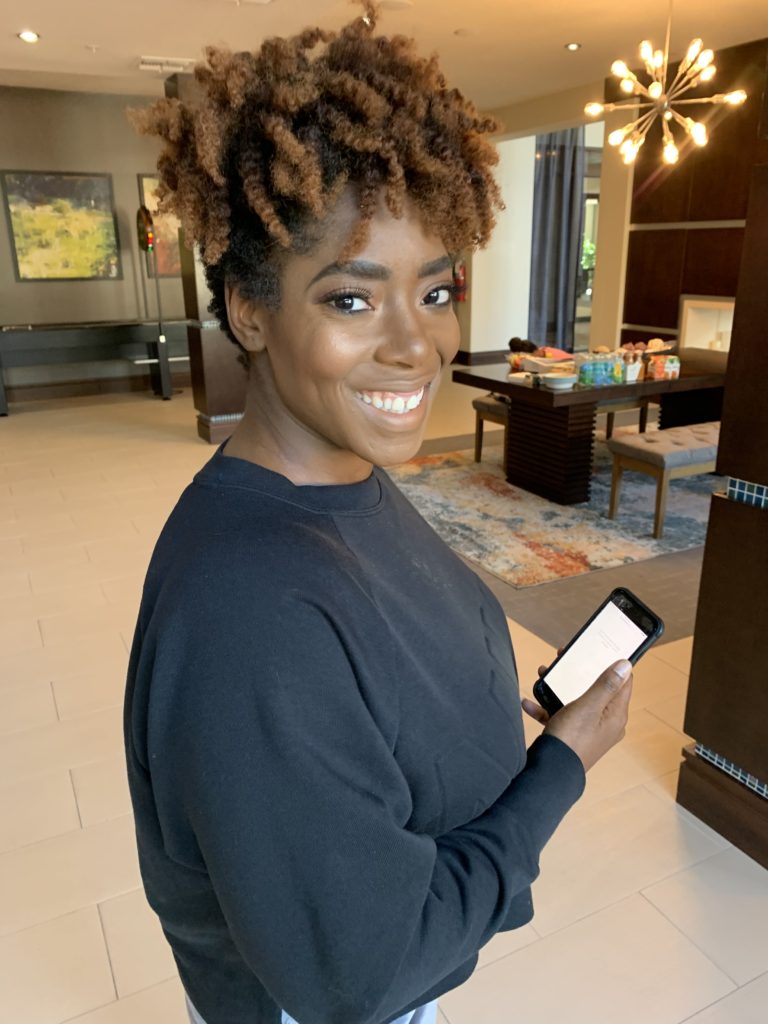 My family knows now I will never relax my hair again. At this point, it's been two years since I've even had it pressed. My curls are always present and accounted for and I don't apologize for them in work settings, and I don't try to conform or capitulate to a corporate standard of beauty. I am who I am, and my hair does whatever I desire it to do, in the way that it naturally grows out of my scalp. My natural hair journey has taken time, and many lessons, but it is a journey I am proud of, as I happily tossle my coils and kinks for any camera or bystander, without concern for their opinions.
Learn more about caring for your natural hair HERE.
Sign up for the ClassyCurlies Mailing List