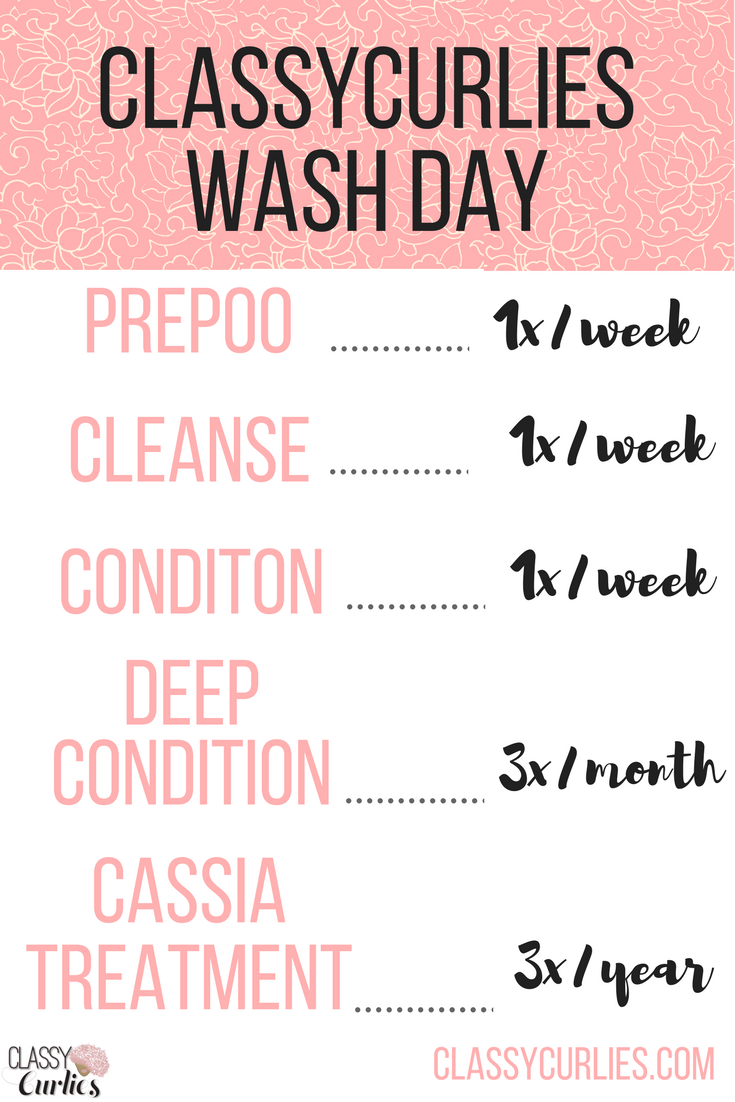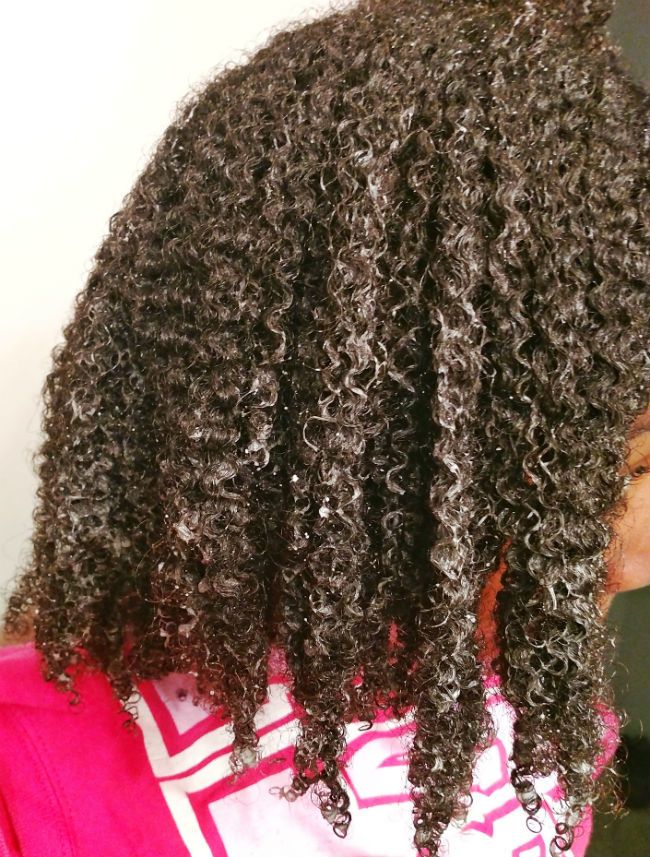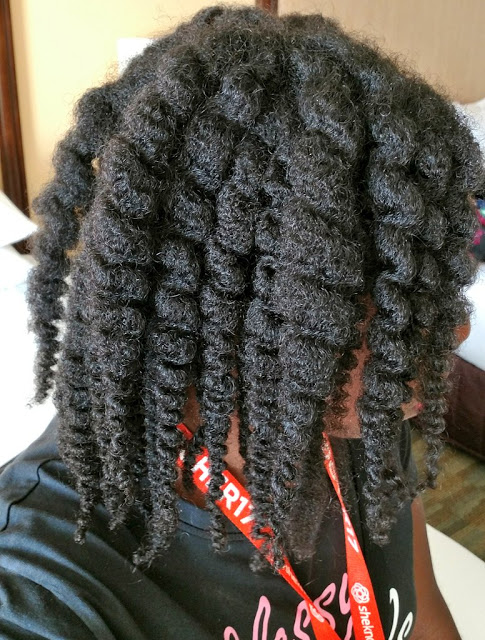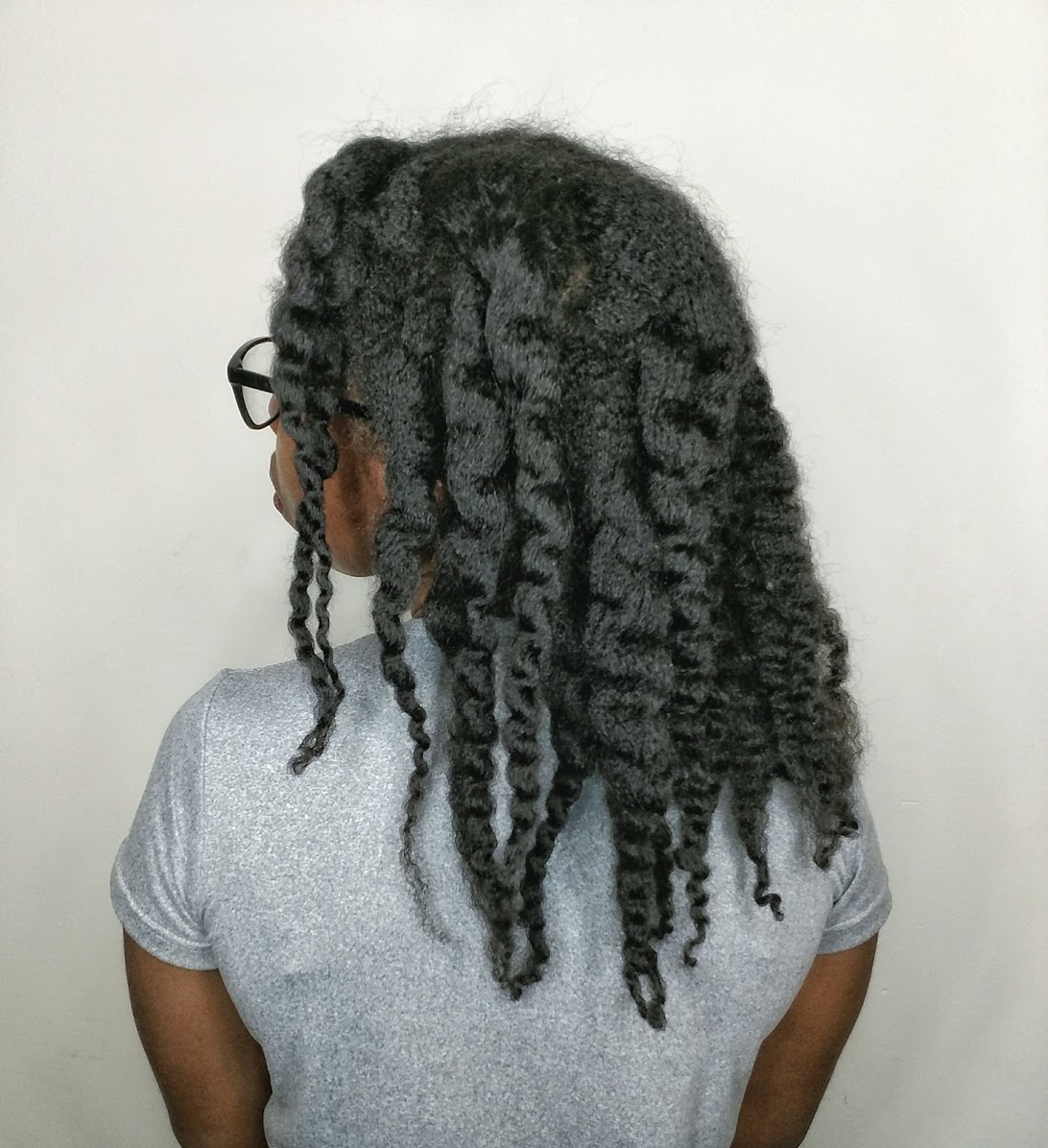 Prepoo
I pre-poo only if I feel that my hair will be difficult to detangle before my wash. I use Skinny Coconut Oil on my scalp and a conditioner on the length of my hair.
Wash & Condition
Every 7 to 10 days I shampoo my hair using one of my favorite brands like Honey Baby Naturals, WonderCurl or any of the products that come inside my monthly Curlkit. I only shampoo the roots once and then apply conditioner to the length of my hair. I wash my hair in two sections. (Details on my wash method, here).
Some of my favorite shampoos and conditioners can be found here, but I also love to make my own DIY products. Here is a look at my wash day featuring those products. 
Deep Condition
I deep condition for 30 minutes or more using my Hot Head Deep Conditioning Cap. Some of my favorite store-bought deep conditioners can be found here.
Get a look at my deep conditioning routine here. 
Detangle
While in the shower, after rinsing out my deep conditioner, I detangle with a wide tooth comb or my fingers.
Style
I typically style on damp hair or use the tension method or African threading to stretch my hair.
See MORE Wash Day Action
Watch me wash, treat and style my Type 4 curls.
Ft. WonderCurl products
Using Cassia Auriculata
Ft. Honey Baby Naturals products
Got a question?
Whether you have a question about my hair regimen or need tips on building your own – I'm always just an email away.