Hey Curlies,
How's your week going? I hope well. I just wanted to update you all on a few things before I get to today's post. I will have two big announcements coming soon. One very soon, hopefully within the next few hours and another hopefully within the next week or so. I will also have the hair styles of the week coming up soon.
Now on to today's product review…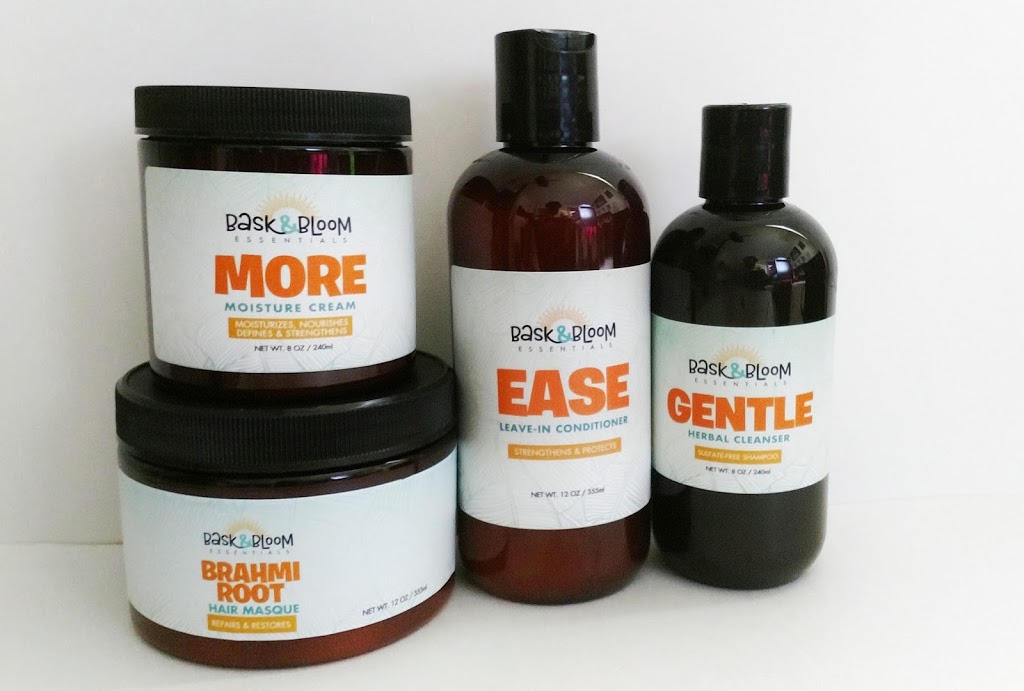 I reviewed most of the new Bask & Bloom hair care line a couple of months ago but I didn't get a chance to go into detail about one of my favs, the Nourishing Amazon Hair & Body Butter. Well…since that time I've ordered this product not once but twice! One for my mother who tried my trial size and LOVED IT and another for the latest giveaway winner.
One thing I love about this product are the ingredients. Its made with ingredients you can pronounce and understand –no chemicals. Following are the exact ingredients listed on the website.
Cupuacu Butter, Unrefined Mango Butter, Murumuru Butter, Unrefined Shea Butter, Olive Oil, Aloe Vera Oil, Avocado Oil, Grapeseed Oil, Vitamin E and Fragrance.
Can't get any better than that, right?
Another thing I like about this product is that it can be used for both hair and skin and I've certainly used them for both. The product goes on really smooth and has a cake icing-like texture.It literally begins to melt on your skin the moment of contact. The product also comes in a variety of scents such as the Fruity Blend, the Botanical Blend, Dessert Blend, Bamboo & Teak (for men), Sandalwood Supreme (for men), and Green Tea & White Pear (unisex).
I been using the Fruity Blend and absolutely love the smell!
This product is perfect for the winter months when we long for hot showers, which later dry out our skin and cause irritation.
Overall I give this product 5 stars and I will continue supporting this business. For more information on Bask & Bloom, visit BaskandBloomEssentials.com.
More product reviews coming up:
-Shea Moisture's Superfruit Complex Hair Masque
-Angel's Bonnets review
Sign up for the ClassyCurlies Mailing List