Hey Curlies,
While everyone is busy completing the 31 Days of Healthy Hair Challenge, I was busy creating more content for you all – a spring curly hair care checklist.
In honor of the spring season (which starts March 20), I thought I'd start rolling out a series of seasonal checklists of items I recommend for you to keep your hair healthy.
It's an easy way for you identify the items you may need to grab versus what you already have.
As readers of the site, you'll get this checklist for free.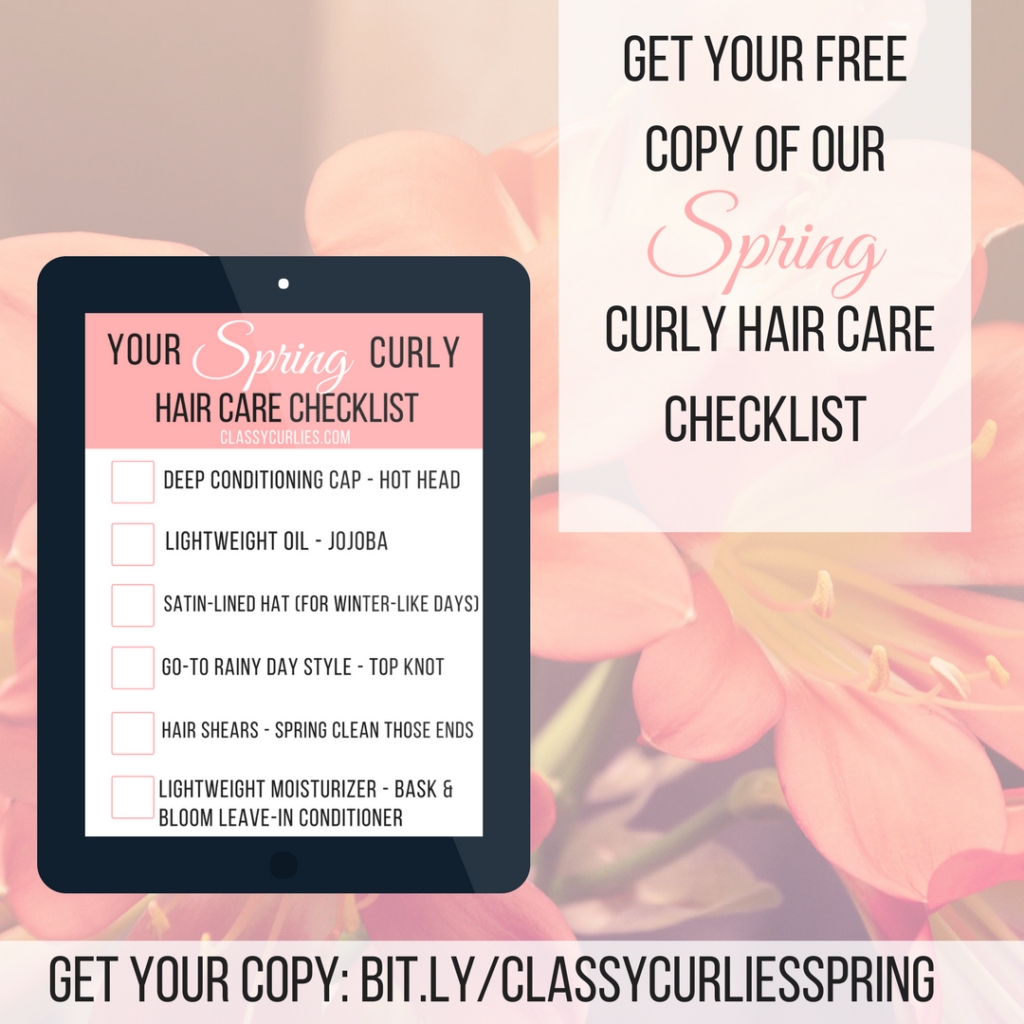 Follow this link to download your free copy. Feel free to print it, and hang it up somewhere you'll see it daily.
Sign up for the ClassyCurlies Mailing List