Hey Curlies,
To kick off the new year, we're starting a new podcast series called, "Growth at Any Stage," which provides you with  natural hair tips specific to whatever growth stage you are in.
During this 3-week series on Curly Conversations, I'll give tips to those who:
Are thinking about going natural
Recently done the big chop
Are looking to grow out their TWAs (teeny-weeny afros)
Those who have long hair
Those who have been natural for more than 5 years
And everyone else in between
This series will have something for everyone. Be sure to share the show with friends, family or coworkers.
You can listen to the first installment above. Part two can be found below:
PART 2 | Curly Conversations: Natural Hair Growth at any Stage | The Awkward Stage
PART 3 | Curly Conversations: Natural Hair Growth at any Stage | The Awkward Stage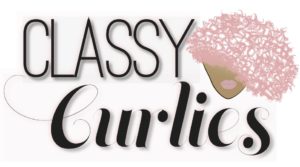 Sign up for the ClassyCurlies Mailing List