Hey Curlies,
Growing long, healthy hair may be the goal for some of us, but not all.
The healthy part – yes, but the long part – not so much.
Some people may want to maintain a short hairstyle long term. Especially since the tapered cut has become so popular for women with natural hair, this statement is truer than ever.
Side note: The women in "Black Panther" looked stunning with their short hair.
Whether you've chosen to chop off your long locks for a short haircut or want to sport a shorter style for a while before growing it out, there are some things you should know.
Here are some tips for up-keeping and maintaining your short hairstyle.
Not so fast
Initially, you may think having a short hairstyle will be easier to maintain, but there are definitely some trade-offs.
You'll need to decide if you or someone else (mainly a barber or stylist) will upkeep your look. Short hair will need trims and lineups every few weeks.
TLC is still needed
Just because you have short hair doesn't mean you should neglect it. If you have a short afro, you'll definitely want to make deep conditioning a focus.
Those with an even shorter cut will want to focus on adding moisturizers and oils a few times a week.
Find your lazy style
If you have a very low cut, you've got nothing to worry about, but for those with a fro longer than a few inches, you'll love your lazy style.
Ordinarily, those days when you "just can't" you'd put your hair into a ponytail…well now, you probably can't.
Whether it's a few tuck and roll twists, Bantu knots or French braids, please find your lazy style. Future you will be forever thankful.
Bonus tip
Really appreciate the hair length you have. I can't count how many times I've wanted to wear a shorter style, but my hair was too long. When my hair was short, I focused so much on what I could do to make it grow that I didn't live in the moment.
SIGN UP for the ClassyCurlies' mailing list to unlock your free 8-page ebook on healthy hair rinses.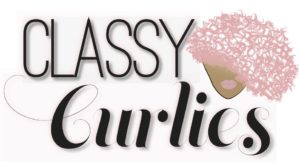 Sign up for the ClassyCurlies Mailing List