Hey Curlies,
Guess what? Spring is finally here. I don't know about you, but for me, that means new, fun and creative natural hair styles to go along with the warmer weather.
I've put together a video of three natural hair styles you should try this spring. Many of them can be modified by adding hair or creating a small bun for shorter lengths.
Feel free to start off with these styles and then branch off and create your own.

Watch the tutorial in the video player above.
While you're at it, be sure to download our free spring curly hair care checklist to make sure you have all the tools for fab hair this season.
Also, you're going to want to check out this week's episode of Curly Conversations, where we talk about what it takes to get your skin "spring ready," and how to fade those stubborn dark marks.
Share this post with a friend in need of some natural hair style inspiration. Better yet, join our mailing list below to unlock our free 8-page ebook on healthy hair rinses.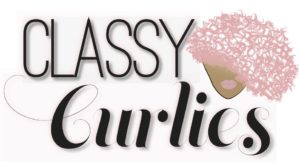 Sign up for the ClassyCurlies Mailing List