Hey Curlies,
I've got a pet peeve, and it often leads me to standing on my soap box. Many times, women of color choose not to use products outside of the ethnic hair care aisle.
What do I say to this? You're certainly missing out.
You see, while I'm always for supporting black-owned businesses, I've discovered some of my favorite hair care lines by stepping outside of the "ethnic hair care" aisle.
These products have improved the condition of my natural hair, and continue to help it thrive.
No matter if you're new to natural hair, or are simply looking for new products to try, I've got some hair products you'll love.
Listen to this week's episode of Curly Conversations to get all of the details.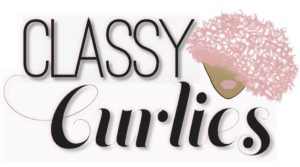 Sign up for the ClassyCurlies Mailing List