Hey Curlies,
The warm breeze is the perfect excuse to book that plane ticket for your family vacation, or plan a road trip with your girlfriends. While you want to let loose and unwind when away, that doesn't mean your hair has to suffer – especially when you have travel-sized curly hair care products.
I mean really, who wants to lug around a suitcase with five full-sized bottles of shampoo, conditioner, stylers, curling custards and five million pairs of shoes when you could bring along small sizes?

Travel-size hair products mean less space is taken up in your suitcase and you can pack the things that really matter – like that cute swimsuit you just bought (or the one hundred shopping bags you'll bring back home).
Some great places to find them are in the NaturallyCurly shop, Target, CVS and Walmart stores.
The shop on NaturallyCurly has a variety of brands to choose from dedicated to curly hair care. Some of the brands you'll find are Ailkay Naturals, Curl Keeper, DevaCurl, Jane Carter Solution and Mixed Chicks, among others.
A few of my favorites include Alikay Naturals' Lemongrass Leave-In Conditioner ($4.99) – made with aloe vera, lemongrass oil and silk amino acid – and Mixed Chicks' deep conditioner ($3.99) – perfect for adding moisture to dry strands.
Here are the brands I found at Target priced between $2-$12:
Shea Moisture's Coconut and Hibiscus shampoo and conditioner ($3.99) – Sulfate-free shampoo and conditioner that adds moisture
Hask Mononi Coconut Oil Replenishing Conditioner ($4.99) – Great for achieving shiny curls
Nexxus' Humectress conditioner and Therappe shampoo ($11.99) – Made with antioxidants and UV protectors
Carols Daughter Hair Milk Leave-in Moisturizer ($3.99) – A nourishing cream made without parabens, petroleum, mineral oil or artificial colors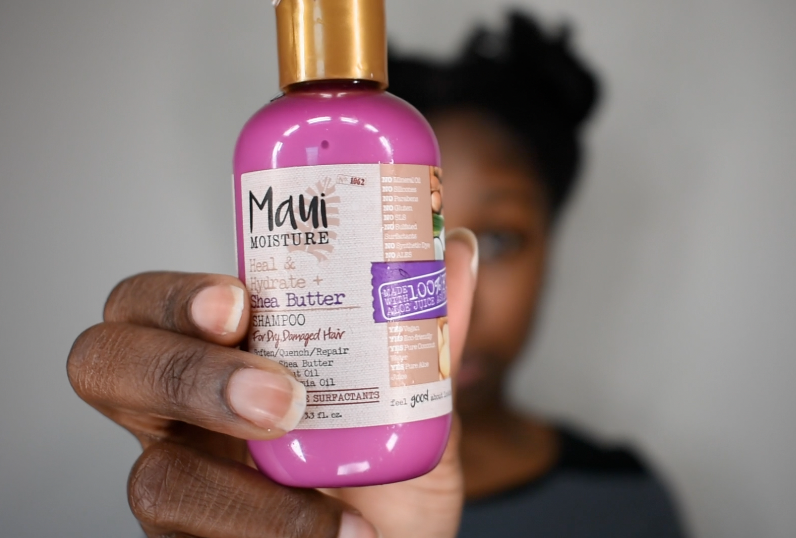 Other travel-size brands sold at select Target stores include: Pantene, Hask, Maui Mosture, CURLS, Chi, Uncle Funky's Daughter, As I Am, and Jane Carter Solution.
The latter three can be purchased in travel kits (awesome, right?).
My favorite kit: The Uncle Funky's Daughter five-piece, aloe-based kit ($19.99) contains three types of stylers and two leave-in conditioners.
For those looking for Curly-Girl Method-friendly products, you'll want to gravitate toward the As I Am brand since they offer an awesome coconut cowash you'll adore.
I love bringing along travel-size products for several reasons. Not only are they convenient, they are an excuse to try a new hair care brand. If you happen to like it, you can always buy the full size later without cashing out a full $10 upfront.
For those that have a lot of hair, like I do, you can bring multiple small shampoo and conditioner products – especially if you plan to swim often.
If you don't happen to see your favorite travel-size brand, you'll find empty bottles of the same size. You can purchase those and fill them up with products you already own.
Now, it's time to kick off your summer travels.
Curly Conversations: 3 Tips for Fabulous Hair While Traveling
SIGN UP for the ClassyCurlies' mailing list to unlock your free 8-page ebook on healthy hair rinses.
What are some of your favorite travel-size brands?
Join our 30 Day Natural Hair Challenge: SIGN UP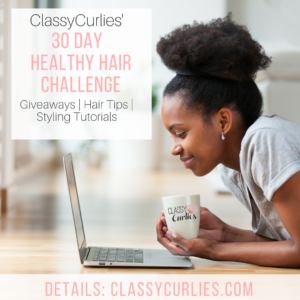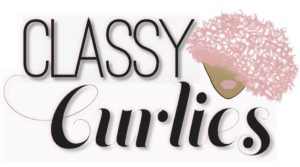 Sign up for the ClassyCurlies Mailing List