Hey Curlies,
Don't you just love natural hair product giveaways? Me too.
In honor of kicking off the summer edition of our 30 Day Healthy Hair Challenge, which you can still sign up for, we're giving away a couple of fun curly hair products I know you'll love.
From May 26 – May 31, you'll have the chance to win 2 hair care products from DAX for Naturals.
SIGN UP for the ClassyCurlies' mailing list to unlock your free 8-page ebook on healthy hair rinses.
You all know I'm all about great ingredients, so these products feature:
Sweet almond Oil
Avocado Oil
Broccoli Seed Oil
Black Jamaican Castor Oil
Enter to win and feel free to sign up for our 30 Day Healthy Hair Challenge (the deadline is May 31). Good luck!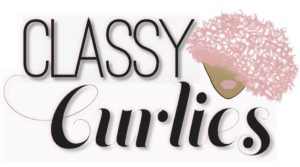 Sign up for the ClassyCurlies Mailing List