Hey Curlies,
A few weeks ago, I started including a new ingredient into my natural hair routine – ginger. Why should you include ginger into your regimen? It has so many benefits that help promote healthy hair – even for those struggling with hair loss.
If you love to DIY natural hair products like I do, then keep reading.
Ginger has been known for its amazing healing properties for the body. It is packed with tons of vitamins and minerals that can ease pain and nausea.
Traditionally, I use ginger in my tea. If you know me, then you know I have an obsession with tea (
here are my favs
). I find that including ginger into my tea helps my body fight off colds and stay healthy overall.
Curly Conversations: How to use tea to heal your hair and body
But the benefits of ginger for your hair are endless:
Helps fight dandruff
Promotes hair growth
Acts as a conditioner
Can prevent split ends
Moisturizes strands
and more
Enough about the benefits. I bet you're wondering how the heck I use ginger root for my curly hair. Here's how I create my ginger rinse.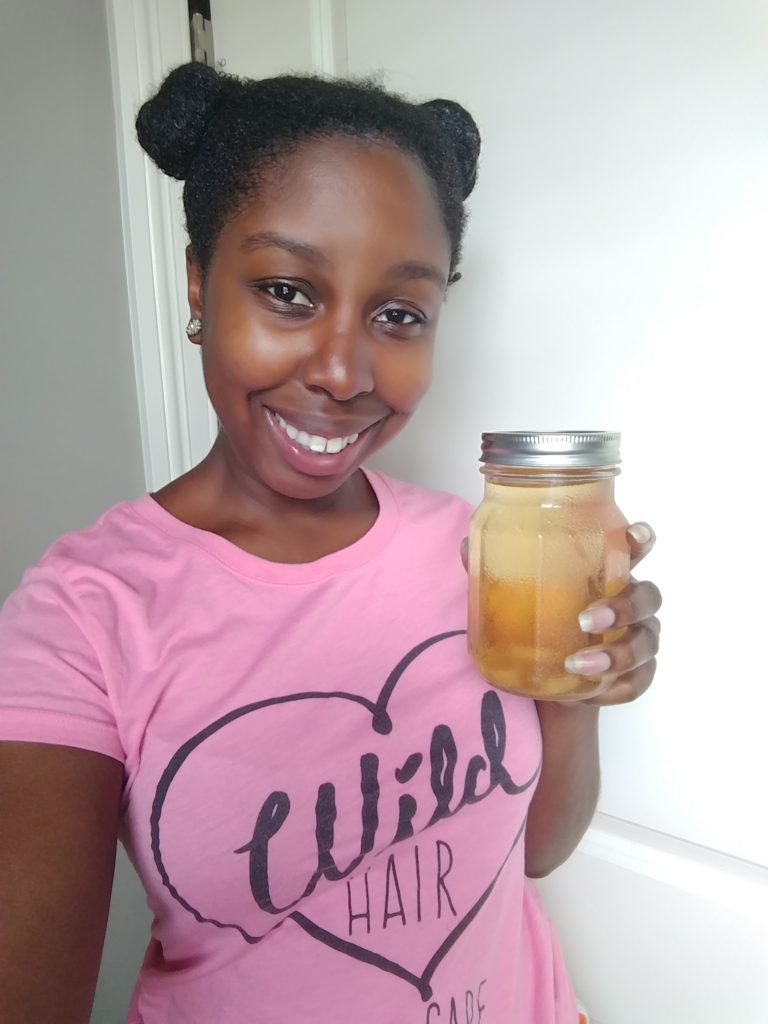 DIY Ginger Rinse for Natural Hair
You'll need:
One small ginger root
Sharp knife
4 cups of water
Small-to-medium-sized saucepan
Jar or container with air tight lid for storage
Applicator bottle with nozzle tip
Directions:
Use a sharp knife to shave off the skin of the ginger root
Once skinned, cut the ginger into slices
Fill your saucepan with water and toss in your ginger slices
Let the water boil for about 2-3 minutes before cutting off the heat
Let the mixture cool before pouring into container (ginger slices and all) – store in fridge
How to apply a ginger rinse to your hair:
Fill your applicator bottle with your ginger mixture
Cleanse and condition your hair as normal
The last step should involve the ginger – apply a generous amount of the ginger rinse directly to your scalp and loose hair
Allow the ginger to be absorbed by the hair for 2-3 minutes before rinsing with cool water
Continue your normal styling routine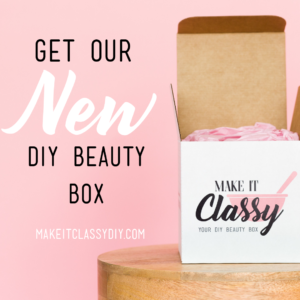 It may seem like a lot, but it's pretty simple.
Since using this rinse bi-weekly, I've noticed my hair to be less tangled and a lot softer.
Want to make your own DIY natural hair products with me? Get our DIY beauty box, Make It Classy, delivered to your doorstep!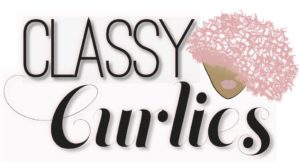 Sign up for the ClassyCurlies Mailing List