Hey Curlies,
Our 30 Day Healthy Hair Challenge has been in full swing this summer and our August challenge is right around the corner. If you're interested in getting daily healthy hair tips, styling ideas, and chances to enter great giveaways, listen up!
WHAT WILL I LEARN IN THIS CHALLENGE?
This challenge is all about healthy natural hair, which means reversing dry hair, how to maintain your hair and finding your perfect style. If it's not healthy for your hair or body, it will not be addressed in this challenge.

HOW IT WORKS:
Sign up for the 30 Day Healthy Hair Challenge (by enrolling in the course)
From 8/1 – 8/30 you'll receive access to one healthy hair tip per day – that's 30 tips!
These tips could be hair styles to try, new products to try, a chance to enter a giveaway or general healthy hair tips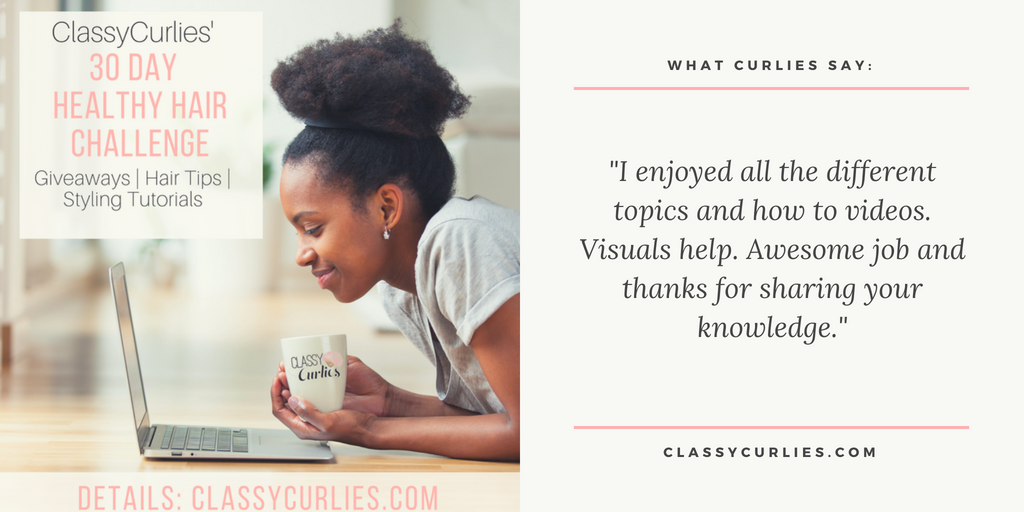 During this challenge we're giving away items from:
Maui Moisture
Honey Baby Naturals
Hask
Shea Moisture 
and others!
At the end of the challenge, you'll have access to a printable ebook with all 30 tips and styles combined. That way, you'll have everything in one place when you're looking for curly hair styling ideas or have a question about natural hair.
Enrollment for the August challenge is open and closes July 30. The challenge will begin Aug.1 and run through Aug.30.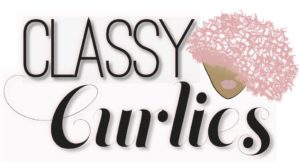 Sign up for the ClassyCurlies Mailing List