Hey Curlies,
To say it's been blazing this summer is an understatement. It's been in the 90s for weeks, and not only that, the humidity has completely ruined my hairstyles…until now.
A few weeks ago I discovered a few products from Ouidad while shopping at Ulta, and then was connected with the company where I was given the opportunity to try them out myself.
What I was really interested in was their Advanced Climate Control collection, which is great for fighting frizz and keeping the "hair's cuticle sealed to lock nourishing moisture in, and frizz-causing humidity out."
Sounded like exactly what I needed.
Here's a glimpse into my wash day with Ouidad:
This is how my hair started:
Wash day photos:
How my hair ended:
Here's what I really thought about the Ouidad products…
Advanced Climate Control Defrizzing Shampoo: I absolutely loved that this shampoo was made for all curl types. As curly girl with type 4 natural hair, I often find lots of products are made to only fit one curl pattern. Not this one!
It had a light scent and lathered at a medium level. Not to mention, the shampoo also has a dedicated UV filter to protect against damage. My hair was cleaned without feeling stripped of its natural oils.
Advanced Climate Control Defrizzing Conditioner: This product carried many of the same qualities as the shampoo (great for defrizzing and blocking humidity). The conditioner had a good amount of slip while providing the protein I felt like my hair really needed.
I completely coated my hair with conditioner and rinsed with cool water. My hair felt super soft and moisturized.
Overall, I really enjoyed the products and will definitely include them into my normal hair care routine, especially during the summer months.
I also am looking forward to trying their Ultra-Nourishing Intense-Hydrating Mask (deep treatment) and Advanced Climate Control Featherlight Styling Cream.
Have you tried any of Ouidad's products? Let me know what you think in the comments.
Choose Your Free Sample With Every Order at Ouidad.com! Shop Now!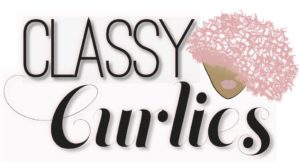 Sign up for the ClassyCurlies Mailing List