Hey Curlies,
This week I'm bringing a spring hairstyle into the fall, and I think it will be super cute for the season. Back in March, I debuted this cute but easy styled twistout in a series with other natural hairstyles and they were a hit.
I figured we would revisit this one in particular as I think it could really work during the fall season when the humidity hits a low point.
What you need to get started
Blow dried hair (I use the tension method) or stretched hair
4-5 bobby pins
Comb
Here's how it's done
Watch the video tutorial below to watch this style come to life.
Want more styles? See last week's style or the ClassyCurlies YouTube channel.
SIGN UP for the ClassyCurlies' mailing list to unlock your free 8-page ebook on healthy hair rinses.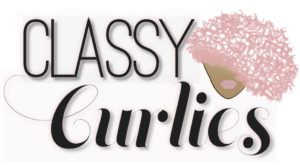 Sign up for the ClassyCurlies Mailing List