Hey, Curlies!
Isn't it crazy how you get the most compliments when you're not really trying? I swear when I slap on a dress without effort, people are like – "OMG! You look so cute today."
That's exactly what happened when I put my hair into a cute protective style using products from Nefertiti's Secrets. Not only did I get a compliment on my style, I got told my hair smelled good – thanks to the products.
I was sent products from the brand's team to try out and got some awesome results.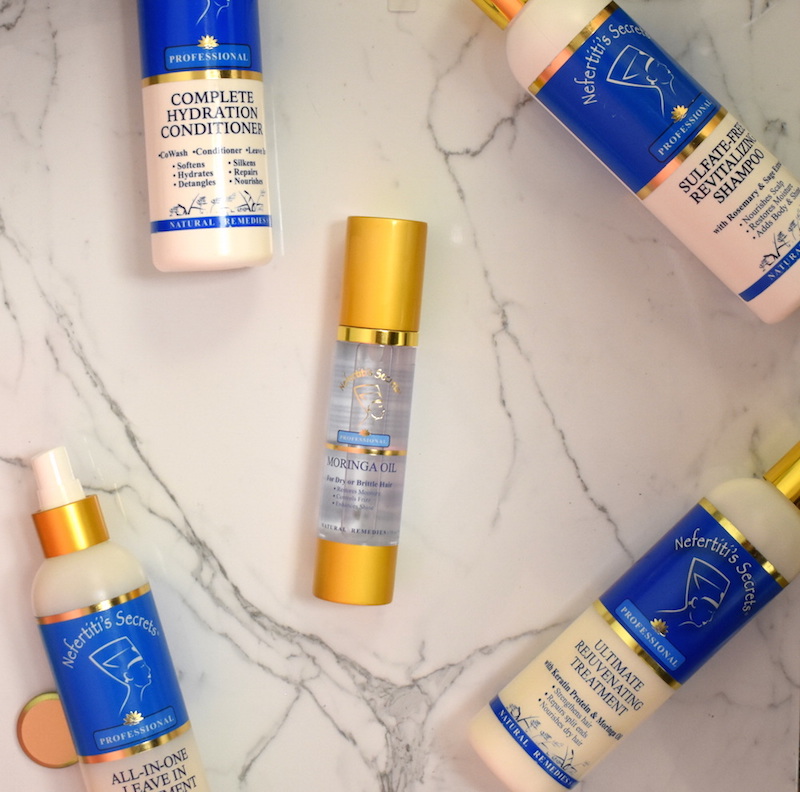 You can see my styling tutorial in the video player above.
While I do give an overview of each product in the video, I wanted to point out some of my favorite products from the line.
Moringa Oil
I got introduced to moringa oil a few years ago and like to use it during relaxing baths. Naturally, when I saw this line featured moringa, I was excited.
This oil has the same fruity smell the rest of line has, and I like to use it two ways: As a sealer (after I moisturize my hair) and a glosser for shiny hair.
This product is very light and comes with many benefits like softening and conditioning hair.
Complete Hydration Conditioner
My other favorite product was the daily conditioner. It had that same light and fruity scent carried throughout the line. It was light but provided enough moisture for my thick curls. I can definitely see myself using this more often.
You can learn more about Nefertiti's Secrets by visiting their website.