Hey, Curlies!
I can't count the number of women I have conversations with about dry hair. They can't figure out how to tame the frizz and get rid of the breakage, which both link back to dry hair.
Most likely the real reason why you experience dry curls is because you don't understand how they work. You don't truly know the foundation. Once you figure out the structure of curly hair, you'll set yourself on a path of success.
In this week's episode of Curly Conversations Podcast, I break down the curly hair structure so you can crack the code to dry hair.
Once you've listened to the full episode, be sure to join the conversation in our Facebook group: Curly Conversations with ClassyCurlies.

Listen to Part 1 in the audio player above. Listen to Part two  and three below:
Part two
Part three
Don't forget to subscribe to the show on iTunes, Google Play and SoundCloud.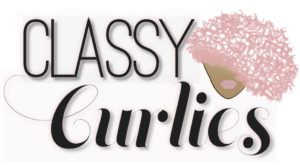 Sign up for the ClassyCurlies Mailing List