Hey, Curlies!
On Friday, December 21 ClassyCurlies.com will be celebrating its 8th birthday. I swear I remember last year's birthday post and podcast episode and it seems like it was just yesterday! I am so thankful!
Since last year I shared the entire backstory behind ClassyCurlies.com, I kept reflecting on what I should share with you all this year to hopefully encourage you to begin your own journey.
In this special episode of Curly Conversations Podcast, I want to talk about "the whisper" – fitting for the 8th birthday episode as we touch on evolution and change.
I've got tons of insight. So tune in below or wherever you listen to podcasts:
Again, thank you all from the bottom of my heart!
Interested in learning to make more of your own DIY beauty products? Sign up for one of out upcoming LIVE online classes.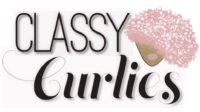 Sign up for the ClassyCurlies Mailing List