Hey Curlies,
I've had a great deal of conversations with women who are concerned about their thinning hair. With hair loss, a number of things could be contributing factors.
Usually, when you find your hair is breaking or thinning, you go into panic mode. Many women instantly want to know what product is going to magically cure their hair loss issue when the true answer lies internally.
Yes, hair products can sometimes repair or temporarily fix your hair loss problems, but you need to find the real reason why your hair is falling out before you take any action.
Hair Loss or Normal Shedding?
First, you want to figure out if your hair is actually falling out or if you're experiencing more shedding than normal. Keep these factors in mind:
Be Cool: If you just took down a protective style such as braids, twists, faux locs, etc. and your hair seems to be falling out left and right, relax. Your hair is getting rid of all the shed hairs it would have normally gotten rid of had you not worn this type of protective style. This is normal. Read more about this here.
Be Alert: If you were to comb or brush your hair daily and a ball – not a few hairs – comes out or pieces are found on the floor, be alert. This rule also has some side rules to it. For example, I only comb my hair on wash days so when I do, I have more shed hair than normal. This particular case doesn't cause red flags.
Factors that can Cause Hair Loss
Outside of over manipulating your hair, there are a handful of things that can cause hair loss that you may or may not have thought of. Check out this list and see if any sound familiar to you.
Medications: Certain medications, especially high blood pressure medicine, can cause the hair to thin.
Child birth: It's common for women to lose some hair after giving birth to a child due to hormone fluctuations.
Stress: This can play a major factor in hair loss. Learn more about ways I destress here.
Family history: If your family has a history of hair loss, you'll want to keep a watchful eye on your own hair.
Illness: Certain illnesses, like cancer, can cause hair loss due to treatments like chemotherapy.
Tension hairstyles: Always find yourself wearing a ponytail, bun or puff? These are all styles that add tension to your scalp and hairline that can cause hair loss.
Diet: The foods you eat have a large impact on what type of nutrients your body receives, which can cause hair loss if you're not getting enough of the right kind. You also want to ensure you're drinking enough water to hydrate your body and therefore hydrate your scalp.
How to regrow hair
I'm a firm believer in using natural products in all aspects of my life. This includes the beauty routine as well. Here's what I recommend:
Make It Classy's Herbal Hair Rinse: This particular product is great for those suffering from hair loss, or simply want to make sure their hair stays strong. It uses two organic herbs steeped like a tea to promote hair growth. Both herbs provide tons of vitamins to the hair. I use this in my hair care routine every week to keep my hair healthy.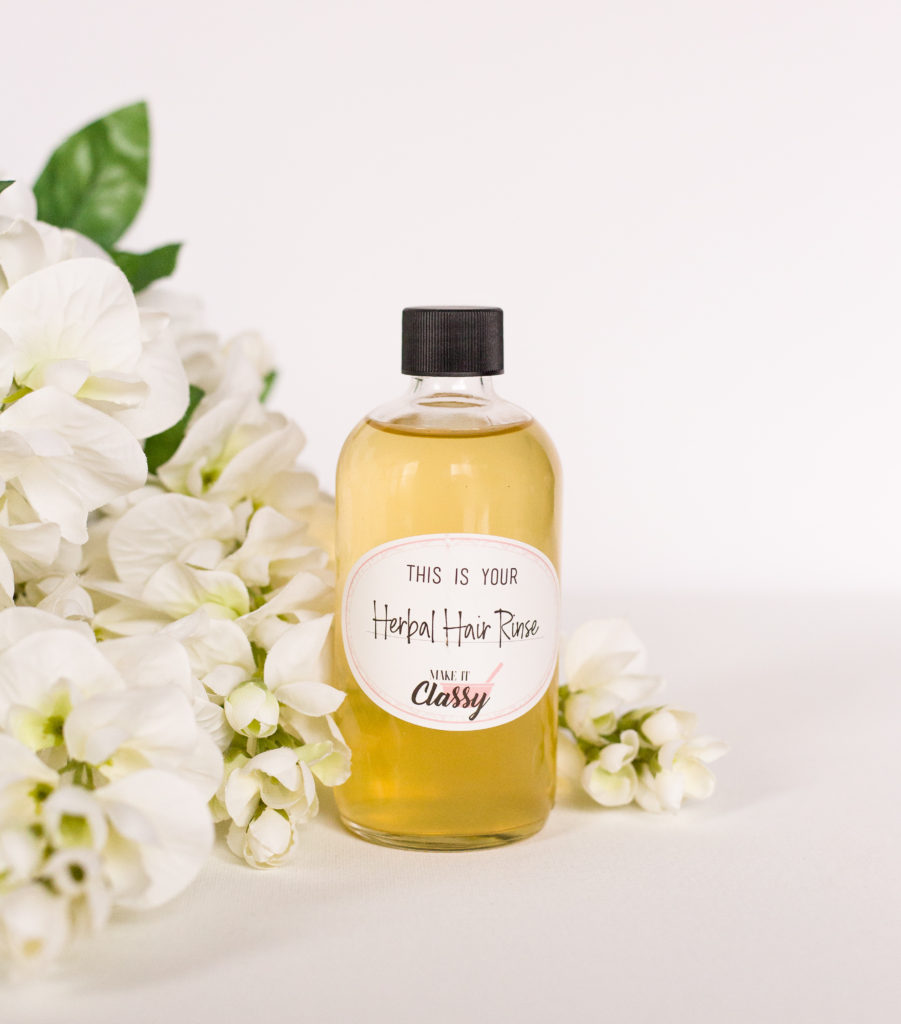 Learn more about why you should include a hair rinse into your natural hair regimen here and shop this product here.