When winter comes to mind, we think of the holidays, hot chocolate, comfy sweaters, and cold nights. However, for us natural hair ladies it is a constant struggle in finding the perfect winter gear that won't leave our curls in a mangling mess or deter our healthy hair journey.
I can personally attest to having that struggle unless I put a ton of gel into my hair to hold my natural curls down. I am stuck taking my hat off and my hair has dried up and frizzed out. Then once I get to my location, I am stuck wearing a warm hat the entire night with the embarrassment of "hat hair."
It shouldn't have to be a question of hair health over keeping warm in the winter. Putting a ton of gel in my hair just so that when I take off my hat my hair maintains its shape is not healthy at all. Especially, when maintaining healthy hair is my priority.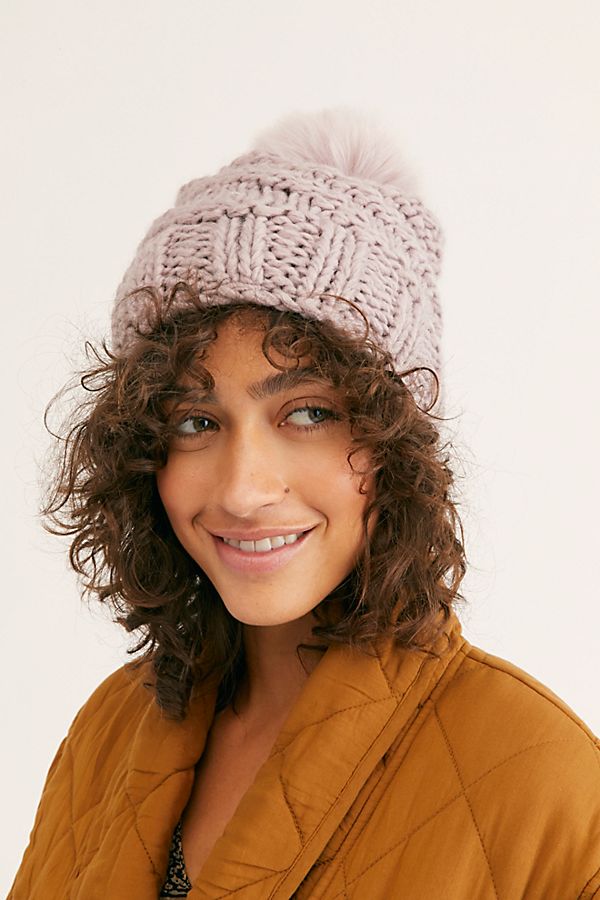 Whether, you are rocking a protective style or your natural curls, worrying about what your hair will look like after removing your hat should never be an issue.
Fortunately, today as natural hair is becoming more embraced, some companies are creating curl-friendly hair accessories that will protect and fit over our massive curls while keeping them both hydrated and in-tact. These companies are catering to us ladies who want to enjoy the comfort of staying both warm and hair conscious.
The first product is the Chloe Pom-Pom Beanie from Natural Born Hats LLC. This casual yet stylish beanie is lined in satin. This feature is perfect for eliminating friction and minimizing static. Which in most regular beanies made with harsher fabrics is the cause for hair to become frizzy and out of place. Natural Born Hats LLC. carries many other types of natural hair protective accessories ranging from headbands to fedoras.
The second product is the Maya Satin-Lined Beanie Cap Winter Hat available on Etsy. This is a handmade option so be very vigilant when you place your order. This hat is perfect for keeping away frizz. Plus, you can even wear it with protective styles. The top of your hair is exposed so, you will not have to worry about your curls losing any of its moisture. The satin lining protects your edges from any fabric harshness.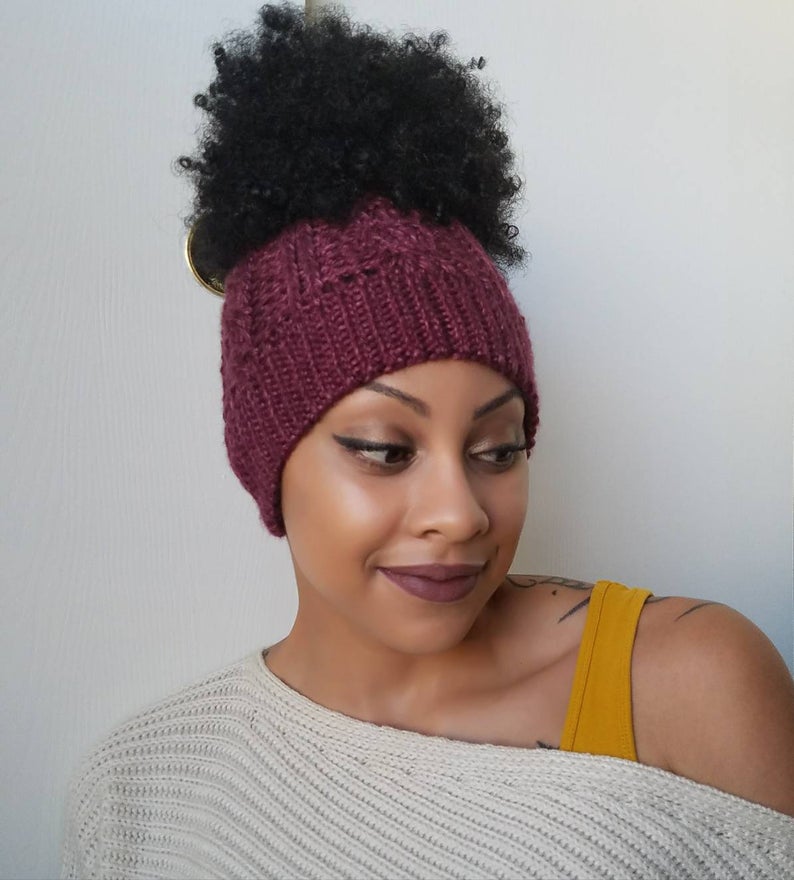 The third product is the slouchy beanie from Free People. This beanie keeps a slouch with enough room to tuck your luscious curls under without flattening. Plus, with the extra room, you can always double cuff it to fit around any protective styles.
Lastly, the Basque Beret from Nordstrom. For those ladies with softer curls or waves, this style of hat is perfect! It is adjustable to any thickness of hair and is a complete addition to stylize any outfit.
If you have given up any hope of finding the perfect headpieces to accessorize your natural curls this winter. Take a look at the products I have listed for you above. They are sure to cater to all of your natural hair needs.

Learn more about taking care of your natural hair this winter by checking out our Natural Hair section.