When you're busy, health is usually the first thing people sacrifice. Though my schedule between my business, work, and my family can be hectic, I try my best to keep our health at the forefront by sneaking in good nutrition and healthy practices. I was recently introduced to Naked Nutrition and they've helped keep our family on track.
Nowadays everything is labeled as "healthy," which is why I truly take the time to dive deep into which brands I want to bring into my home. When I found Naked Nutrition, one of the first things that caught my attention was their minimal ingredients. Many of their health and wellness products have just three ingredients or less! You'll find protein products and a variety of supplements.
I recently got a chance to try two of their products over the past couple of weeks and we've found them to be a great addition. Here's a closer look at our first try at using Naked Nutrition products.
Do you know when you go to a shoe store with the intention of buying shoes but then walk out with a pair of fancy sunglasses? That's what sort of happened when trying to decide which products to try first. I knew I should definitely get a supplement, but their new Naked Cookies stole my attention.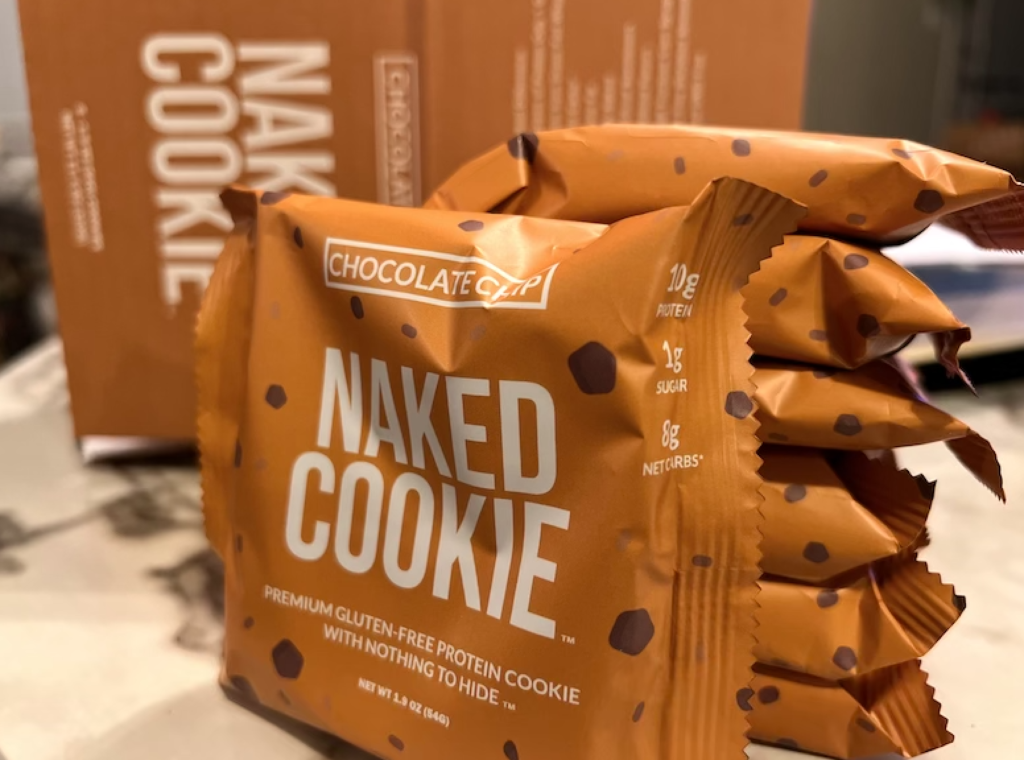 These gluten-free cookies pack 10 grams of protein and are made with just 5 grams of sugar and almond flour. There is definitely no reason to feel guilty here. Naked Nutrition's Naked Cookies come in chocolate chip, oatmeal raisin, and sugar, but I had to try out a traditional chocolate chip cookie.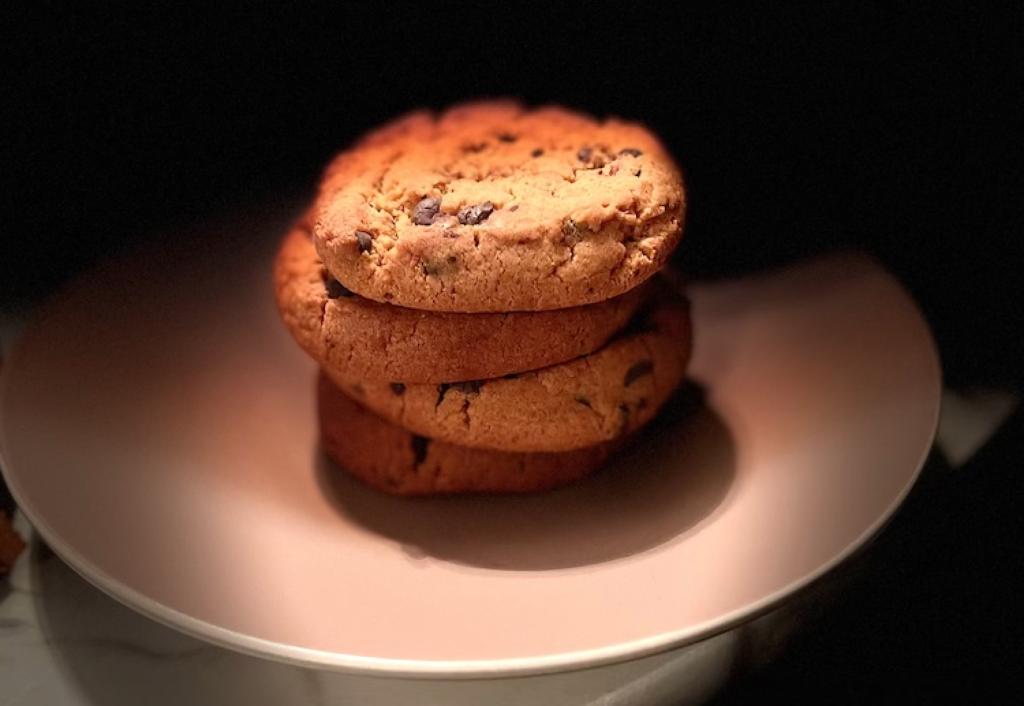 With just 5 grams of sugar, some may initially believe they can't be tasty, but this cookie proves them wrong. They're soft and have a good structure that holds up well without crumbling. The best part is, they're large enough where your sweet tooth is satisfied and individually wrapped so snacking on the go is easy. They were a lifesaver for me when I was up late a night with my newborn and needed a kick of energy.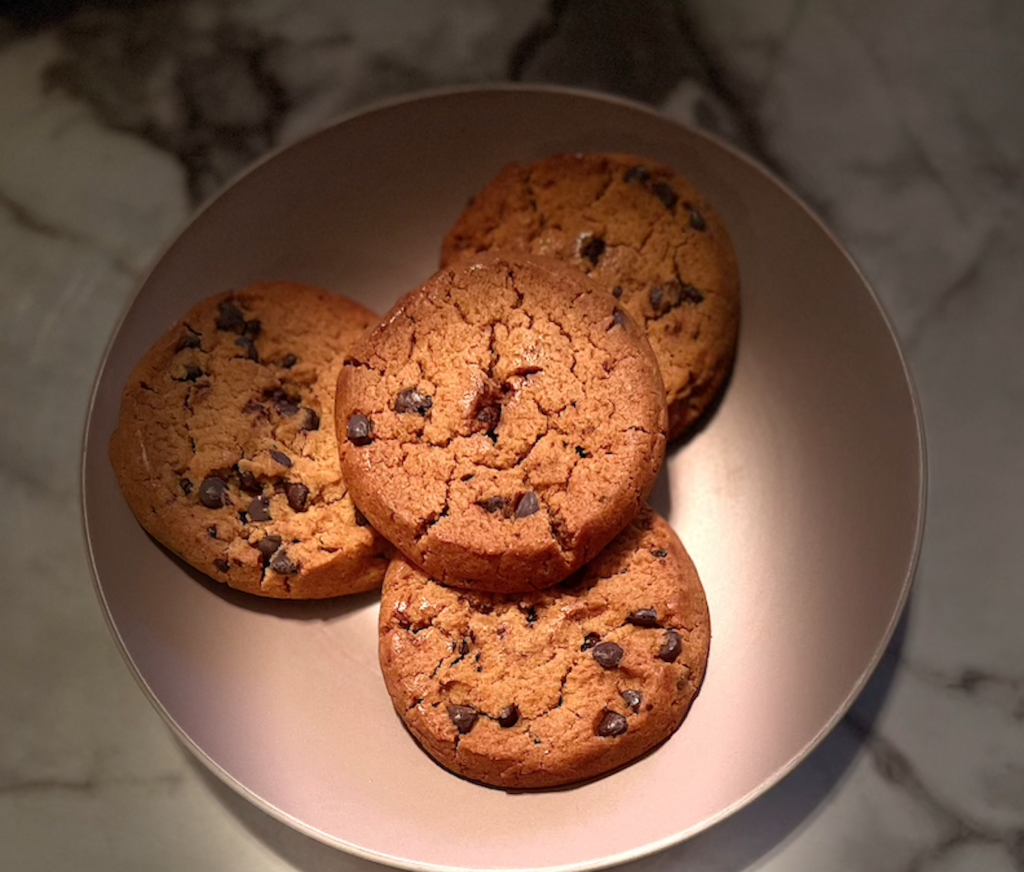 I'm always on the hunt for a good probiotic. I feel like it's one supplement a lot of people miss from their diet and let's face it – we all don't eat enough probiotic-rich foods. I decided to try Naked Gut made with prebiotics, probiotics, and just seven total ingredients. Naked Gut helps your body benefit more from the healthy foods you already eat and reduce stomach issues like bloating, constipation, and inflammation.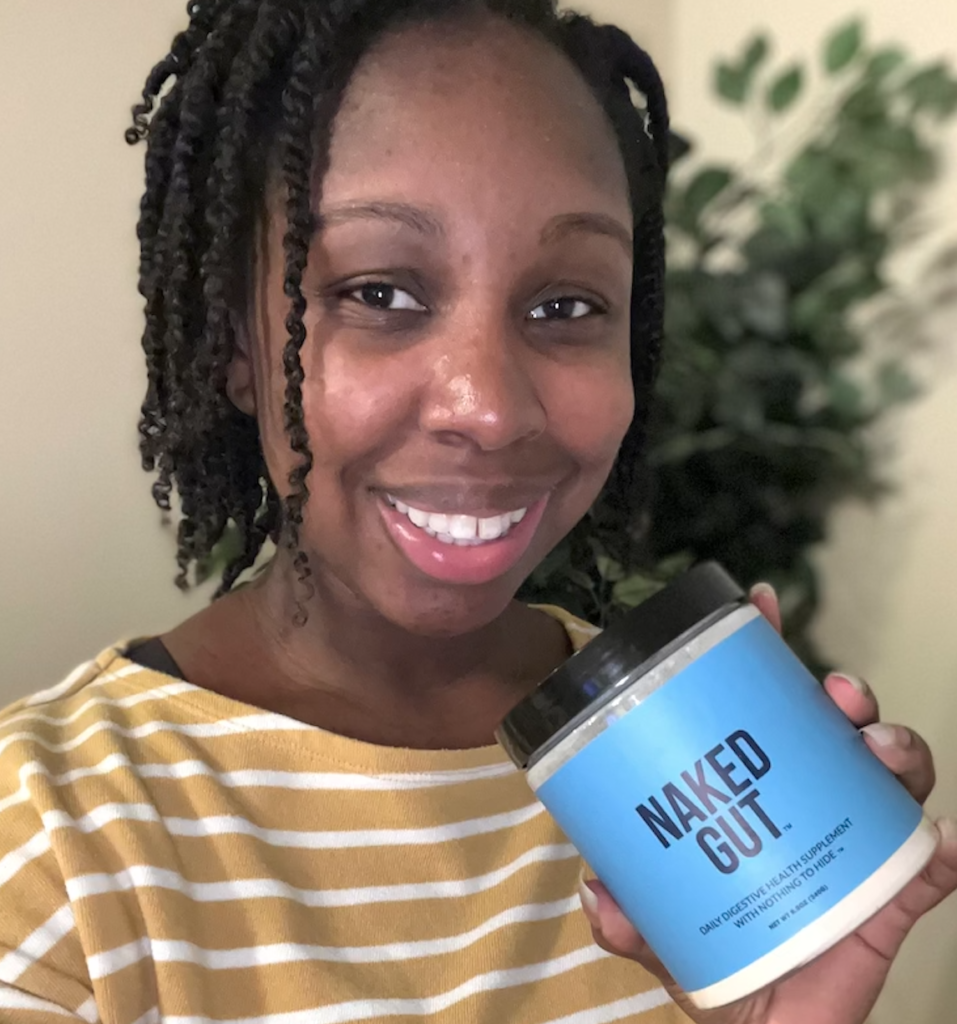 I was very curious about how this supplement would taste since it's recommended to use in a variety of ways like in juices or smoothies. I decided to try both ways.
First up, a cup of juice. While I don't drink juice often, this was the perfect opportunity. As promised, Naked Gut was actually tasteless. I love that I can get all the benefits without a bad taste.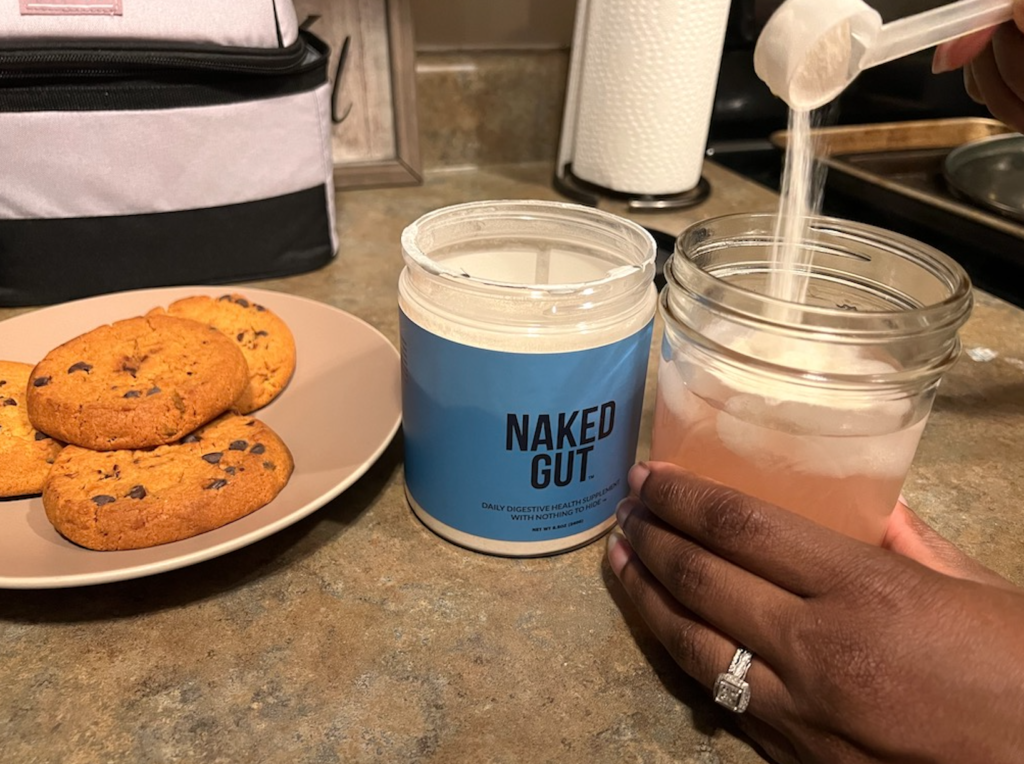 I'm so glad I got a chance to try Naked Nutrition and am excited to take a look at some of their other products.