Hey Curlies, 

During my days as a newspaper journalist, I often wrote restaurant reviews – which was probably the most entertaining part of the job.

This is when I discovered Ezra's Enlightened Café – a small but vibrant eatery in a little neighborhood called Broad Ripple. I'd read tons of amazing reviews about the gluten and dairy-free café, so I had to stop by.

As I predicted – I was blown away by the offerings and visited several more times that I'd like to admit.

On Friday, I made my way back to Ezra's to try out some menu items I'd often overlooked because I was captured by their variety of smoothies and juices.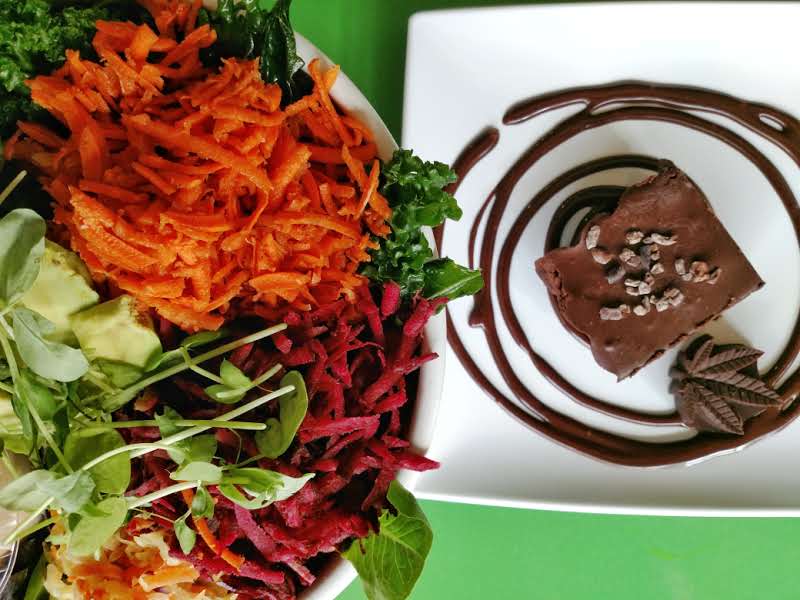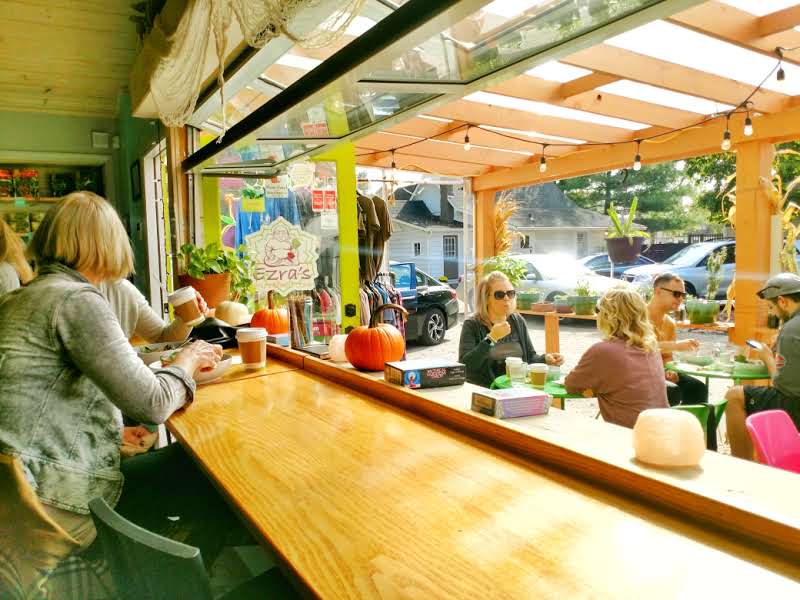 This time, I was determined to try something new – even if I ordered a smoothie too.

Around 11:30 a.m., the café was starting to fill up – a line formed behind the cash register and tables were full of old friends catching up on life.

As I looked at the menu – challenging myself to stay strong and try something new – I remembered why I loved this place so much. Everything from the indoor-outdoor garage-like feel, to the bright colors and décor – being at Ezra's just made me feel good.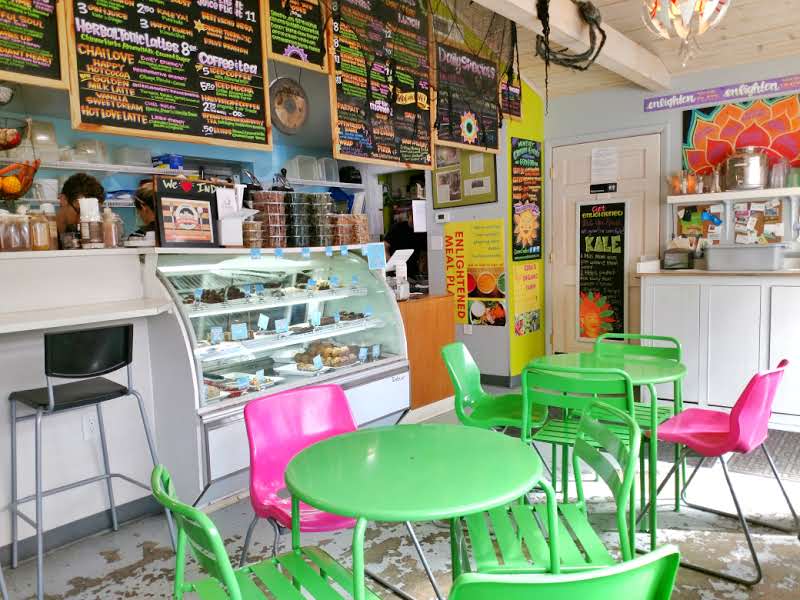 I loved watching employees chop veggies and fruits to prepare orders from scratch and peeking at their finished product as they served power bowls to customers.

Ultimately, I decided on the Buddha Bowl created with organic raw honey, spice kale, organic, greens, carrots, shredded beets, ginger, fermented veggies, sprouts and avocado.

I also ordered the Pineapple Express smoothie made with mango, pineapple, banana, cilantro, mint and almond milk.

Because I wanted something sweet, I snagged a triple chocolate brownie and another seasonal chocolate treat. Both contain real cocoa – not the processed stuff we get from the store.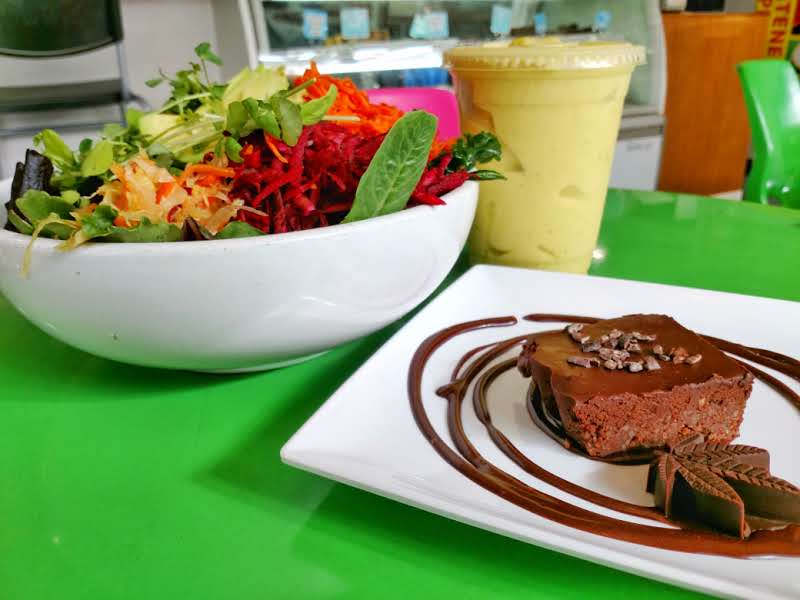 As always, Ezra's ever disappoints me and the presentation of the food is magical. The Buddha Bowl was enormous and I didn't even get a few bites in before I needed a to-go box.

I finished my smoothie in about 30 minutes and started on the sweets – they both carried rich flavors.

In life, I think we all have to find our "happy place," which are the spaces and things that make us feel good and live up to our greatest potential.

Ezra's Enlightened Café – named after Audrey Barron's (owner) son – has been one of those places for me.

I encourage you to find those spaces and items that boost your mood and carry a sense of positivity.

Listen to our chat with Audrey about the foods we should be eating to grow long healthy hair. 


Subscribe to the ClassyCurlies mailing list