Hey Curlies,
For as long as I can remember, I've always suffered from migraines and other types of headaches.
I'd tried everything under the sun to cure them: sinus medication, ibuprofen, hot towels, cold towels, essential oils, you name it.
As you may know, I'm obsessed with tea, and I recently begin sipping red tea, or Rooibos tea, to help soothe my headaches.
Finding a cure meant everything because once the headaches came knocking at my door, I couldn't move (sometimes for multiple days). All sources of light and sound sent me crashing down.
It wasn't until I got older that I wanted to find the source, instead of accepting that it was "my life."
Red tea, according to the U.S. Department of Agriculture, may help relieve pain caused by stomach cramps and headaches. It may also help with allergies, asthma, insomnia, eczema and high blood pressure.
The red tea verdict 
While I haven't had many extreme headache episodes in a while, there have been times where I've used red tea to feel better.
I simply brew a cup of pure red tea and sip. No sugar or other additives. You can add honey if you'd like.
About halfway through my cup, I notice that my headache has calmed.
What do I think is the cause?
I believe the cause of my headaches are linked to dehydration and food sensitivities. I swear everything links back to food.
My sensitivities may be dairy and something else I haven't figured out yet. Since I gave up dairy milk, I've noticed I no longer suffer from migraines as much as I did before. In fact, they were reduced to 1-3 times per year, and not 10-12 as they were previously.
What remedies do you have for treating different types of headaches?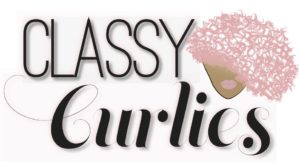 Sign up for the ClassyCurlies Mailing List