Hey Curlies,
Check out this guest post from beauty blogger, Indie Nikole. She's talking about all of the benefits of using rice water for natural hair growth. 
Just to be clear, I haven't tried this out for myself, but after reading this – I think I will. Stay tuned!
Many would agree that rice is a staple food, but the reality is, rice can offer you several benefits.
It's a proven fact that this natural shampoo adds softness and shine to hair.
The truth is, most Asian women made their switch to  fermented rice water shampoo centuries ago. So, this does not come as a surprise that Asian women always have some of the longest hair.

Asking yourself how much it will cost you to get some of this shampoo? Imagine if it is absolutely free? Why? Because you can create your own recipe at home.
Why Use Fermented Rice Water Shampoo?
Several benefits for the skin and hair can be acquired once you start using fermented rice water shampoo. Use it confidently as the benefits are proven by science.
1. Better hair growth
Hair regeneration is promoted because of the amino acids and vitamin content of rice water. Thus, it can reduce hair loss.
2. Split ends are reduced
Rice water has a high protein content which can keep the split ends away. Try soaking your split ends.
3. Good hair rinse
Using rice water as a hair rinse after shampooing is an effective option to using a conditioner. It does not only add volume, it also helps enhance texture. It can likewise make the hair smoother, stronger and healthier.
4. Hair roots are strengthened
Again, rice water contains amino acids. This could add shine while it leaves the hair silky smooth.
5. Damage defense
The usage of fermented rice water shampoo can reduce surface friction. This could boost hair elasticity. This will make detangling and combing hair easier. Hair is less vulnerable to breakage, which is great for long or curly hair. Additionally, it contains inositol, an ingredient that fixes damaged hair. This ingredient remains in the hair despite washing.
6. Eliminates dandruff
You could clear away dandruff when you opt for fermented rice water. It saves you the discomfort of an irritated scalp.
7. No more lice
Head lice won't be present because of the starch found in rice water. In fact, it is an excellent solution for lice management before the problem propagates and becomes worse.
The effects of rice water on your hair could be enhanced through fermentation. It contains vitamin B, vitamin E, antioxidants, minerals, and contains traces of pitera.
The skin can also have advantages from rice water. For those who have inflamed skin, you need to use it as an ointment and moisturizer. It will leave the skin radiant, smooth and soft.
What you will need to make rice water shampoo
 1 cup organic rice (no matter what kind of rice you have)
2 cups of warm water
1 chamomile tea (ideal for blonde)
cup shikakai tea (great for dark hair)
1/4 cup aloe vera juice (thickens hair and is great for hair loss)
Lavender oil (scent)
1 cup liquid castile soap (great for skin)

Directions
Step 1 – Put the rice in a bowl and rinse to get rid of dirt.
Step 2 – Before covering the bowl, pour in warm water and mix. Amounts are not always precise in measurement. All this depends upon the level of rice and water used. Wait for approximately 30 minutes for the rice to soak.
Step 3 – Strain the water and place the rice in a clean bowl. Give the water time to ferment or become a little sour for 24-48 hours at room temperature. Typically, this length of time would depend on how warm the room is. It could be faster if the space is warmer. You may also keep fermentation time to the minimum by letting the rice to sit in the water then strain once fermented.
Step 4 – There are others who would rather let the fermented rice boil. This will depend on your hair requirements. To know which one works well, it's best to try the two options. As an added benefit and more fragrance, you may want to put castile soap, chamomile/shikakai tea, aloe vera, and drops of lavender oil.
Note: You are safe with fermented rice water as it does not consist additives. Even refrigerated, it won't last for long. To obtain its optimum benefit, it needs to be used within 5 – 6 days.
Ways to Use Fermented Rice Water Shampoo for Skin and Hair
Massage the rice water carefully in the scalp and let it sit for 5 minutes then thoroughly rinse.
You could alternatively apply it as your regular shampoo. Its cleaning power can be improved by including rice flour. It's recommended to apply fermented rice water on damp hair.
Note: Notable change is visible after 3-4 weeks of use. A blow dryer may no longer be required while this is being used. Instead, leave your hair to dry the natural way.
If you want to learn the history of rice water, visit my website.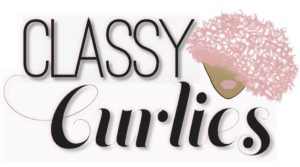 Sign up for the ClassyCurlies Mailing List