Hey Curlies,
I vowed at the beginning of the year to started reading more books. I absolutely love to read, but lately over the past six or so months, I haven't made much time for it.
I'm one of those people that could spend hours in a bookstore – so to save cost, I would spend lots of time in the library.
So a couple of weeks ago I visited my local branch and picked up a few pretty awesome books.
These books are special, and in my opinion, not everyone will understand why – but those that do may want to check them out.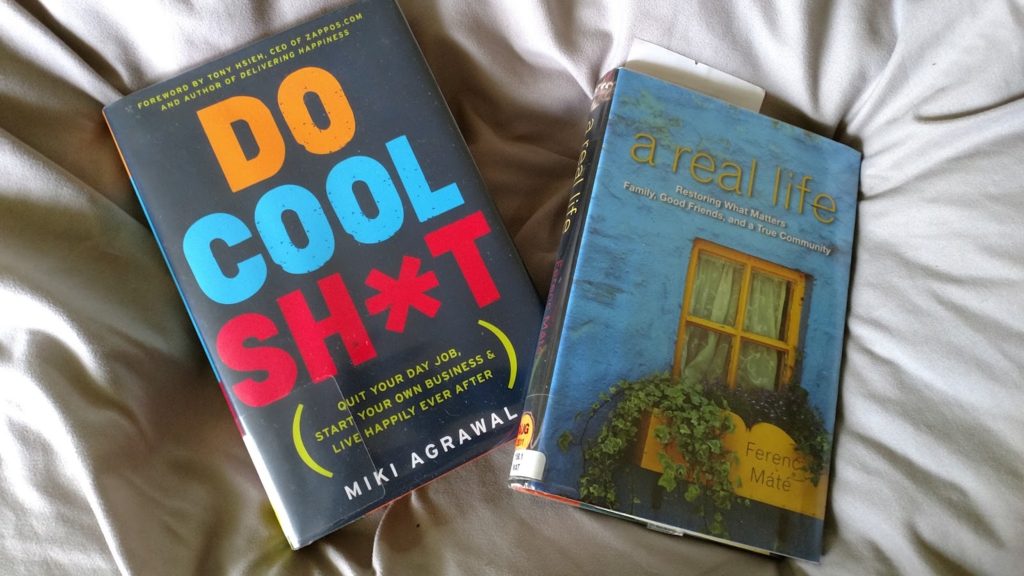 Do Cool Sh*t: Quit Your Day Job, Start Your Own Business, and Live Happily Ever After
I have to admit, I was intrigued by the title of this one. What I loved even more about it was the tone in which it was written in. The author, Miki, talks to you like your girlfriend sitting on your couch giving your life and business advice. I love the informal lessons. Long story short, she encourages you to take opportunities when they arrive, and how to make your own along the way.
A Real Life: Restoring What Matters Family, Good Friends and a True Community
To me this book screamed "original happiness" – and I don't mean the joy you get when you finally snag those new pair of shoes you've been dying to have. I'm referencing good old-fashioned happiness like Sunday dinners, activities with your family and just the things that made life not so complicated. Long story short, the author invites you to reflect on the simple things in life that truly matter.