Hey Curlies,
Some months ago I discovered another holy grail natural hair product, and I've been waiting for this moment to share it all with you.
I've been using the Q-Redew hair steamer to style and remoisturize my natural hair – and I've had some amazing results! People always ask how they can keep their curly hair moisturized or which product works best, and lately I've been recommending the Q-Redew.
So how does it work?
You simply fill the chamber of the hair steamer with distilled water, plug it up, let it warm up and begin steaming your hair. The experience is similar to using a handheld steamer to get wrinkles out of clothing.
RELATED | Tips for Getting Your Hair Back on Track | 3 Ways to Get Rid of Natural Hair Shrinkage
How does it work?
The warm steam makes your hair soft, moisturized, and pliable – meaning you can restyle your hair anyway you'd like without wetting your hair, washing it and starting all over from scratch.
It's the perfect tool to use if you quickly want to transition from one style to another. It also great for turning your shrunken wash-n-go into plump, stretched two-strand twists (or some other creation).
Even if you're not looking to restyle, it's good to just give your hair an extra boost.
RELATED | 10 Reasons You Should Go Natural – and Began Embracing Your Curly Hair
Want to see how it works?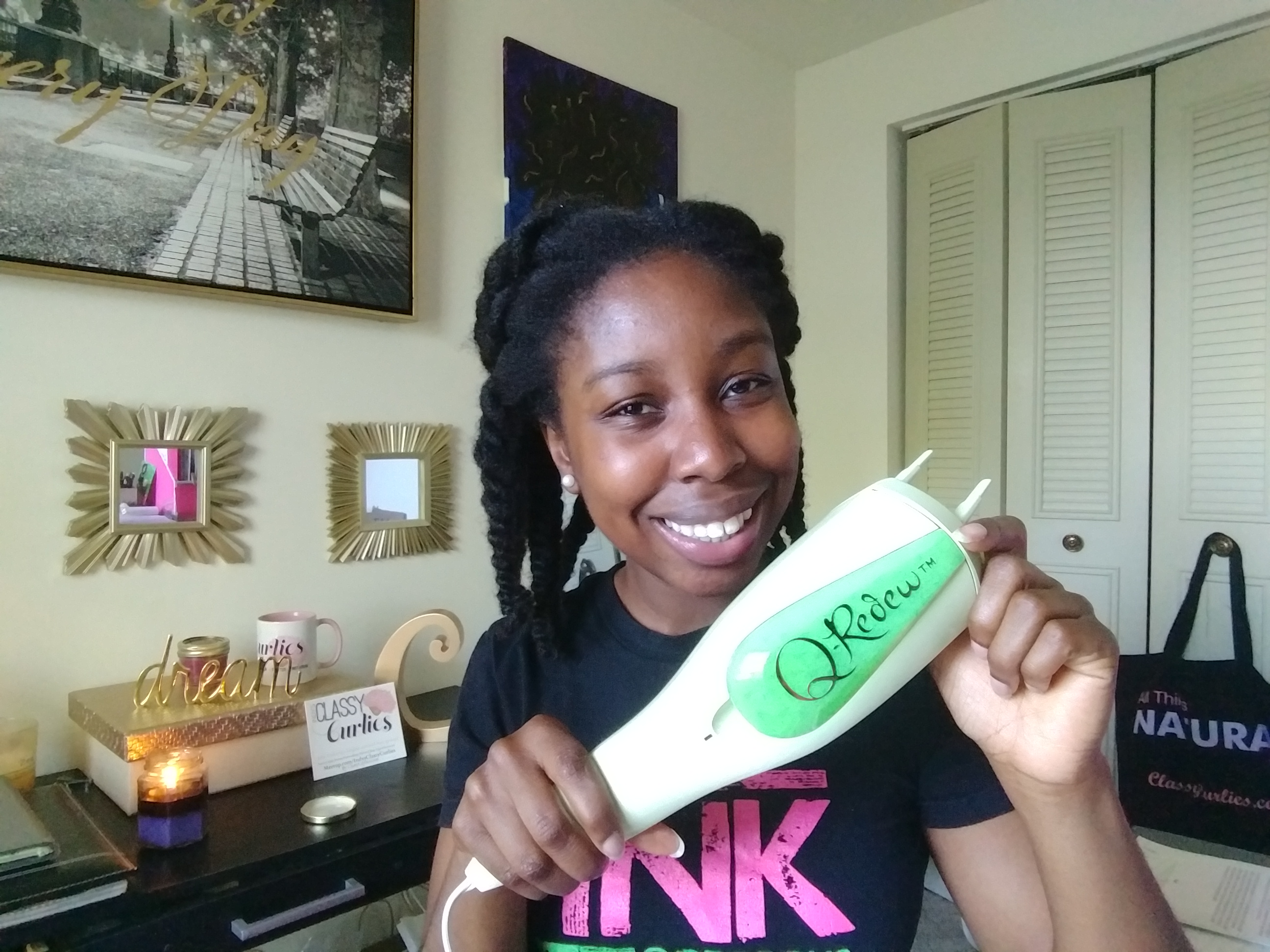 Check out my video above of how I transformed my hair from a high bun to two-strand twists just using the Q-Redew and a little bit of oil to style.
**This is a paid sponsored post from Q-Redew**
Sign up for the ClassyCurlies Mailing List