Hey Curlies,
Over the years I've had tons of moms reach out asking questions about how to care for their child's hair. These are moms who maybe do or don't have curly hair themselves, but are in need of some assistance with their little one's hair.
Because I've gotten so many questions, I've decided to host Curly Moms + Curly Kids 101 on February 2, 2019 in Indianapolis.
During this afternoon session you'll learn everything you need to know about caring for your little one's curls. This is your beginner's guide to curly, healthy hair for both adults and children.
During this session, attendees will learn:
The dos and don'ts of caring for curly hair
Techniques on how to keep hair frizz free
About all-natural products perfect for curls
Tips on how to keep hair moisturized
Styling recommendations
And more!
This 2-hour introductory class is dedicated to all curly hair types (loose curls, kinky curls and everything in between)!
Here's what moms are saying:
"I learned to love my natural curls! I enjoyed meeting women with curly hair who have similar issues. Victoria was a great teacher!" – Laura C.
"After taking tips learned in the first class, my hair looked noticeably better." – Sadie C.
Those interested in attending can sign up here or purchase their ticket below:
Hope to see you there!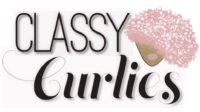 Sign up for the ClassyCurlies Mailing List