Hey Curlies,
I swear I am so late to the game, but once I was educated – I saw the light.
I'm talking about the benefits of drinking (and enjoying) kombucha!
You all know I'm a huge fan of herbal teas in general – mostly hot teas – but when this "kombucha" word kept getting thrown around sometime last year, I ignored it. I thought it was another fancy drink that trendy people were trying to get hip to.
Instead, I should've been trying to get hip to the kombucha game too. Recently, I learned that kombucha is actually tea with even better benefits.
Why have I waited so long to try this stuff?!
What is kombucha?
The foundation of kombucha is black tea, yeast and sugar. It contains tons of probiotics – aka "good bacteria" that are good for increasing energy, helping with digestion, boosting your immune system and offering B vitamins.
It was originally drank in China years ago.

How does it taste?
Think of the taste of your favorite tea, but in a fizzy form. It's carbonated similar to soda and can contain lots of natural fruit flavors like lemon, raspberry, blueberry and others.
Basically it's like soda, but it's good for you.
In fact, more than half of my last bottle was drank by my boyfriend because he thought it taste so much like traditional soda. For once, I actually wasn't upset about my food disappearing, because this drink is actually good for him.
The one I got from Kroger was the Simple Truth Raspberry Hibiscus Kombucha.
Where can I buy this magical tea?
Kombucha sales have risen so much over the past few years, that I feel like I see it on shelves everywhere. I purchased my bottle from my local Kroger, but I've seen it in stores like Whole Foods and Trader Joe's. I've also found a lot of local businesses in Indianapolis specialize in making Kombucha, so I'm sure you could find the same in other cities.
Can you use kombucha to grow your hair? Yes.
Many women claim to have used this tea as a hair rinse to help hair growth. I haven't tried this, but I'm definitely open to it.
What's your experience with kombucha? Have you drank it or used it for hair growth? Share, share, share in the comments.
SIGN UP for the ClassyCurlies' mailing list to unlock your free 8-page ebook on healthy hair rinses.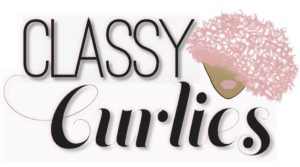 Sign up for the ClassyCurlies Mailing List