Hey Curlies,
Still playing catch up here. Over the last few weeks, I have experimented with many new hair products. I want you all to be aware of these products so that you can possibly check them out for yourselves. I was sent these two products by my friends at SFR Beauty. They cater to the curly-haired audience.

Curly Hair Solutions Curl Keeper


Uses:What it contains:
DI Water, PVP/VA Copolymer, Propylene Glycol, Hydroxyethylcellulose, Laureth 23, Glycerin, DMDM Hydantoin, Fragrance, Polyquaternium 10

What it claims to do:
Prevent dry and frizzy hair
To hold curls/styles in place-wash n go, twist or braid outs

My Review:
My very first time using this product was a little over a week ago when I created a simple ponytail. I noticed that the product seemed to have a slight hold to it so I began to experiment with it further. On my latest style, the twist n curl, I used this product to create my twist with and it contributed to the great hold that I got.
I do not recall an actual smell from this product, and the texture is water-based. It is not by any means a heavy product, in fact it is the exact opposite. I imagine that this product would also work well with a wash n go style. I am really curious of the results for that style, but it is winter where I live so I will be saving it for the summer. Overall, I give this product a 4 out of 5.
What it contains:
DI Water, Dicetyldimonium Chloride, Sunflower Extract, Chamomile Extract, Aloe Leaf Extract, Calendula Flower Extract, Isocetheth-20, Fragrance, Panthenol, Polyquaternium-7, Silk Amino Acids, Sodium Pca, Propylene Glycol, Potassium Sorbate, Benzophenone-4, Phenoxyethanol, Diazolidinyl Urea, Lactic Acid, Disodium Edta.

What it claims to do:
Detangle and maintain the PH balance of hair

Uses:
To detangle hair

My Review:
My first time using this product was also when creating the twist n curl style.I did notice that this product contains the extracts of aloe and sunflower, which are both really good for hair. The product comes with a spray pump, which was different to me since I am used to detanlgers that come in a flip top bottle. The spray top does help distribute this product evenly. The slip in this detangler does help combat tangles and cuts down on detangling time,which can be horrible. I also do not recall I strong smell with this product. Overall I give this detangler a 4 out of 5.


If you all try these product, let me know your opinion on them.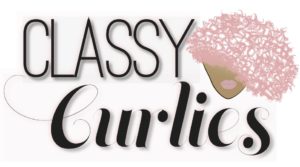 Sign up for the ClassyCurlies Mailing List