Hey, Curlies!
It seems like there is a short window for pumpkins to be celebrated. Everyone wants pumpkin-colored hair and lattes, but for me, pumpkins get included into my hair care routine all year long.
Have you met pumpkin seed oil? If not, she has got some powerful benefits for those of you looking to combat hair thinning and hair loss altogether.
What is pumpkin seed oil?
Simply, it's the oil of a plant which is the pumpkin. It's part of the family of fatty oils that have a good reputation for keeping our hair and bodies strong – like coconut and avocado.
While this fruit – yes, fruit – has a long list of benefits for the body like reducing inflammation and preventing illness, let's focus on hair, shall we?
It's full of vitamins, antioxidants, and protein (considering it's plant-based). These are all things you need to produce healthy hair.
How to use pumpkin seed oil
I've very picky when it comes to taking supplements, so I choose mine wisely to promote my overall health. Instead of taking one more additional supplement in the morning, I choose to eat a handful of unsalted pumpkin seeds.
With this routine that I do about 2-3 times per week, I get the benefits of the seed, oil and loads of zinc that comes with it (which is good for keeping colds away).

You can also choose to buy the supplement form at your local drugstore, health food store or online. You'll want to follow the label directions for dosage.
If pills aren't your thing, you can take a spoonful of the oil straight from the bottle.
Still not feeling it? Try incorporating it into your weekly hair care routine in the form of scalp massages and deep conditioning treatments. I would recommend purchasing the supplements in capsule form and popping it release the oil before you massage or add it to your hair product.
Where to buy pumpkin seed oil?
Shea Moisture has a bottled liquid form of pumpkin seed oil that can be found where most of their products are sold, including Ulta and Target.
You can order supplement forms from brands like NOW. Check it out here.
Learn more about pumpkin seed oil in this week's episode of Curly Conversations Podcast:
Keep in mind that when using any method to grow your hair you must be consistent to see results.
SIGN UP for the ClassyCurlies' mailing list to unlock your free 8-page ebook on healthy hair rinses.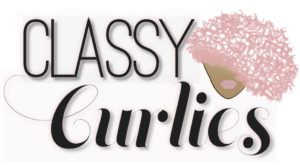 Sign up for the ClassyCurlies Mailing List