Hey Curlies,
I'm so thrilled to bring back my all-time favorite ClassyCurlies event this year – Curls & Canvas.
Although Upgrade YOU: DIY Beauty Box Edition is coming up, I'm always thinking about our next natural hair event, and Curls & Canvas is it.
Why is this one of my favorite events? It's fun. You get to learn more about your natural curls during a workshop and paint an inspiring canvas.
This year's fourth annual event will be better than ever! I'm including a new natural hair workshop and of course, our painting skills tend to improve year after year.
If you've never experienced Curls & Canvas before, check out some photos below of past events: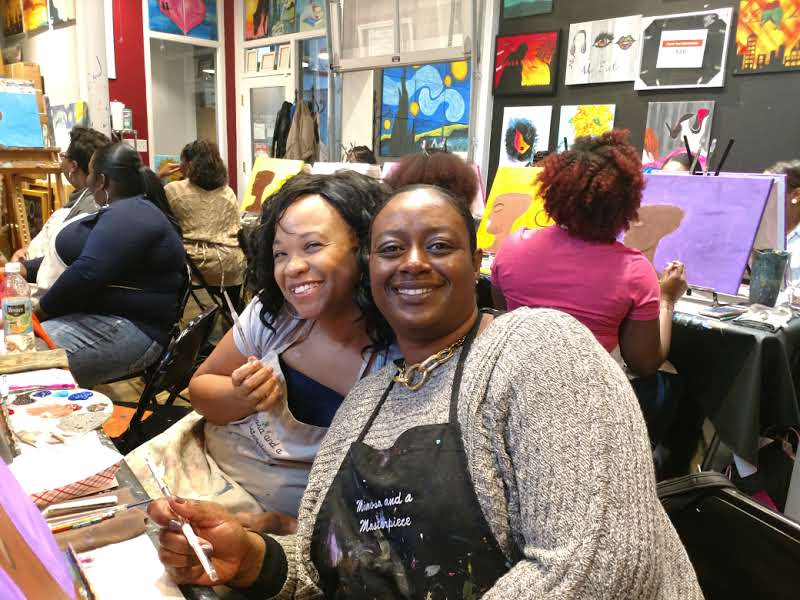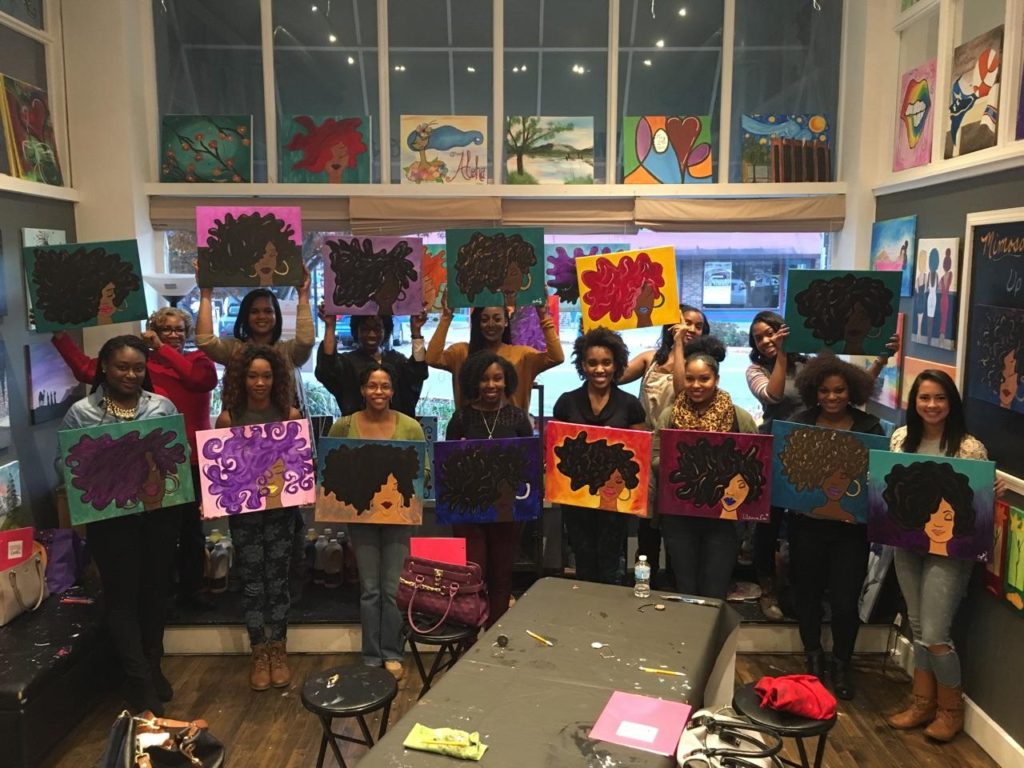 See more photos here: 2015, 2016, 2017
When is Curls & Canvas 2018 happening?
This year's event will take place Saturday, November 4 at Mimosa and a Masterpiece in Indianapolis. Tickets will go on sale October 1, 2018 – so save the date! 
SIGN UP for the ClassyCurlies' mailing list to unlock your free 8-page ebook on healthy hair rinses.