Hey Curlies,
A few weeks ago, I posted one of my favorite infused water recipes to naturally boost energy. This time I'd like to share a healthy smoothie recipe with you.
This Morning Delight smoothie is packed with vitamins and other nutrients you need to help you power through the day. It's a combination of spinach and tropical fruits topped with blueberries for an antioxidant boost.
I share a lot of hair tips and tricks, but what I put into my body, like this smoothie, is what really helps my curls thrive and continue to grow. It's not just the products you apply to your hair, but the foods you consume as well.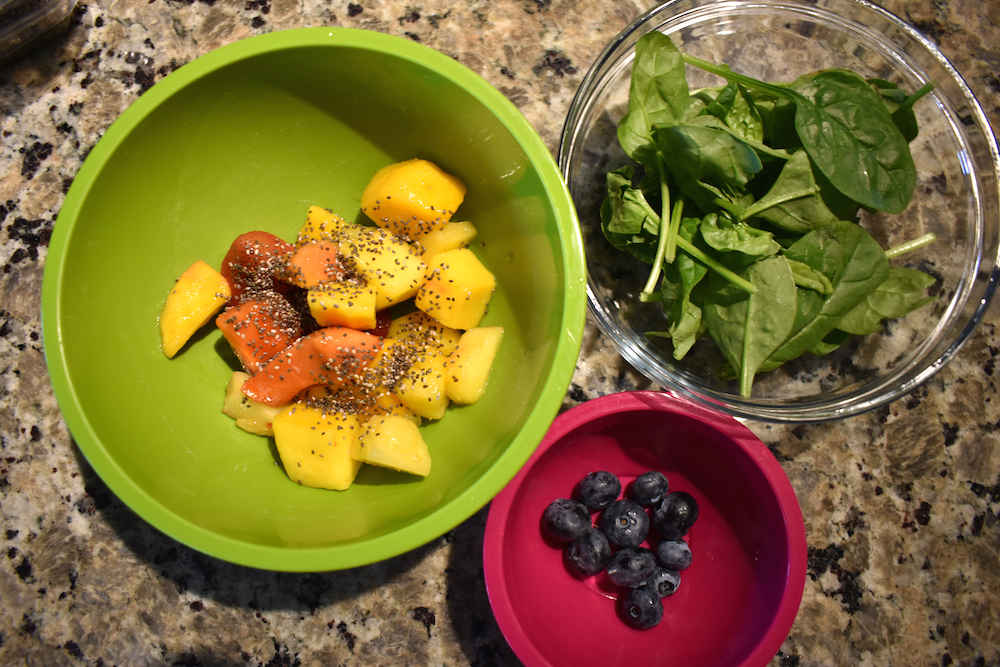 How does the ingredients in this Morning Delight smoothie work for you (and your hair)?
Spinach: This dark leafy vegetable is full of Vitamins A and C that help produce your scalp's natural oils. If you don't get enough of these vitamins, you could face hair loss and thinning. Drink up!
Pineapple: Loaded with Vitamin C, this fruit helps your hair look healthy and shiny while acting as an anti-inflammatory for those suffering from acne, eczema, psoriasis, dermatitis, and rosacea.
Mango: Your body will get tons of Vitamin E, which helps scalp circulation and encourages hair growth.
Banana: Eating bananas helps keep dandruff away from your scalp while also providing moisture.
Blueberries: They contain a special set of "plant chemicals" that stimulate hair follicles. Not to mention, they also have a great amount of Vitamins A, B5, C, and E.
Chia seeds: This will give your smoothie the protein boost you were looking for. They also contain 9 essential amino acids needed for healthy hair growth.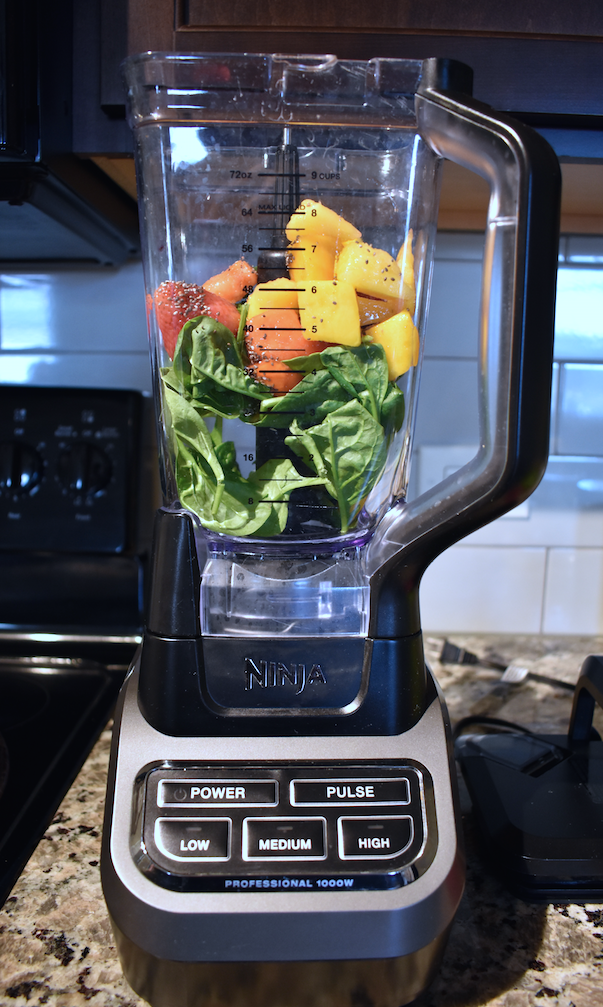 Let's make this delicious smoothie, shall we?
What you need to get started
A handful of fresh blueberries
Half frozen banana
Two handfuls of frozen pineapple, and mango
One big handful of fresh spinach
1 cup of water, green tea, milk or desired liquid
High-speed blender
1 tablespoon of chia seeds
Instructions
Simply add all ingredients, except blueberries, into the blender and mix until smooth
Pour smoothie into a glass or bottle and add a handful of blueberries – they will likely sink to the bottom, but you'll have a nice treat when you finish your drink.
I can enjoy a smoothie any time of day, but normally, I drink this in the morning – hence the name.
Want more wellness content? Head over to our Healthy Living section for lifestyle content and check out our smoothie bowl recipes here.
SIGN UP for the ClassyCurlies' mailing list to unlock your free 8-page ebook on healthy hair rinses.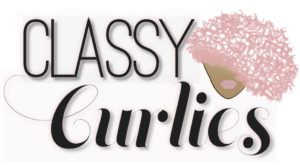 Sign up for the ClassyCurlies Mailing List