Hey Curlies,
Who knew having a bad hair day or just being lazy could result in such compliments? Earlier this week I sported a colorful headwrap and people loved it.
Honestly, my hair needed a good wash and I wanted to spruce up the pathetic puff I'd been wearing, so I decided to do something quick and easy – a headwrap.
These head scarfs are an easy way to add a pop of color to outfits as well.
Here's how I tied my headwrap in less than 60 seconds. Oh yeah, I got the piece from That Black Legacy online boutique.
How to tie a headwrap in 60 seconds:
Want more styles? See last week's wash n go style or the ClassyCurlies YouTube channel.
SIGN UP for the ClassyCurlies' mailing list to unlock your free 8-page ebook on healthy hair rinses.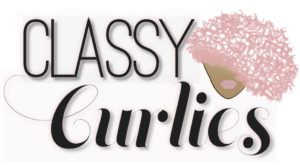 Sign up for the ClassyCurlies Mailing List