Hey Curlies,
In our three-part "Spring Ready" series on Curly Conversations, we chatted about getting your skin care and hair care routines ready for spring. This week's podcast episode focuses on you and decluttering your mind of negativity.
I don't know about you, but negativity can sneak up on you and become a strong force if you let it. While everyone is spring cleaning their homes, we're chatting about how to get our minds on the positive track.
Listen to part one and part two.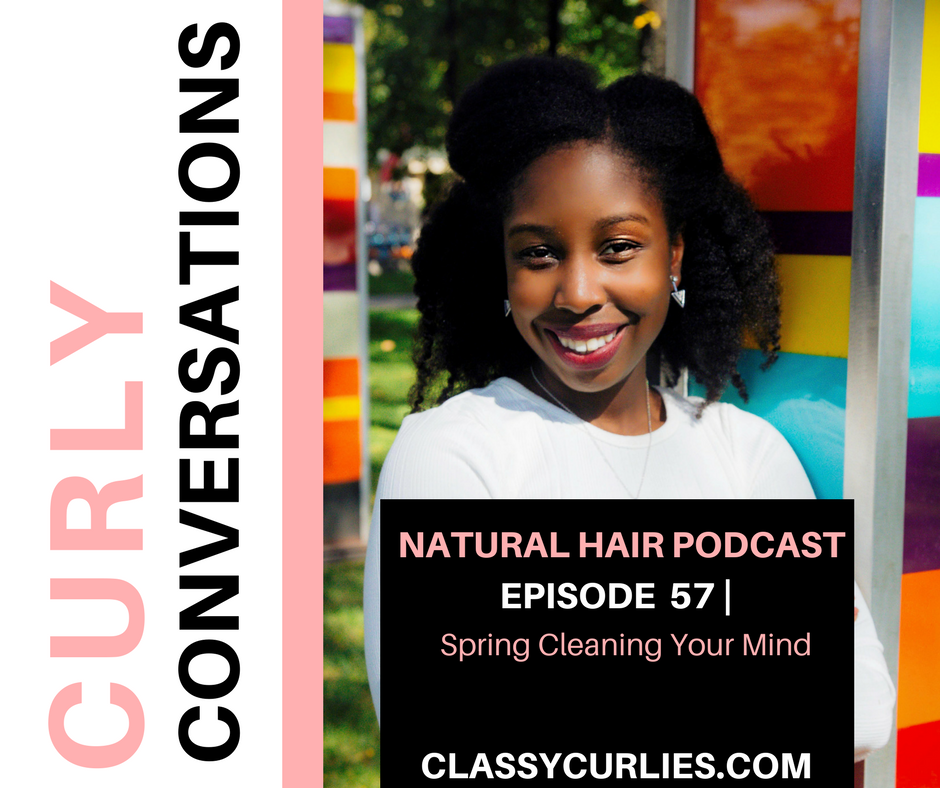 While you're at it, SIGN UP for the ClassyCurlies' mailing list to unlock our free 8-page ebook on healthy hair rinses.
Listen to this week's episode in the audio player above.
Don't forget to subscribe on iTunes, Google Play and Soundcloud.